Apple Cider Floats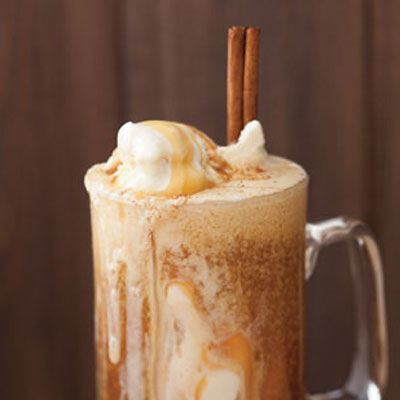 2 cups apple cider
1 cinnamon stick
1 cup vanilla ice cream
1 tbsp. caramel sauce
grated nutmeg
In small saucepan, heat cider with cinnamon stick. Pour cider into 2 float glasses. Top with ice cream, caramel sauce and grating of nutmeg. Serve with spoon.
Recipe:  rachelraymag.com
****
Sparkling Cranberry Rose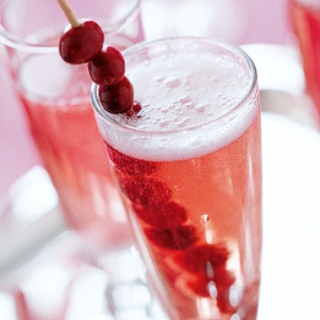 8 to 10 sugar cubes
1 to 1- 1/4 cups cranberry juice
1 750- milliliter bottle sparkling rose wine, champagne, or sparkling white grape juice
Place one sugar cube in the bottom of 8 to 10 chilled champagne flutes or other tall, narrow glasses. Pour 2 tablespoons cranberry juice into each glass.
Fill each glass with sparkling rose wine or champagne. If desired, place a wooden skewer of fresh cranberries in each glass. Makes 8 to 10 servings.
Recipe:  friendseat.com