Countdowns, poppers, noise makers and of course… champagne!  What is New Year's Eve without bubbly?  Here are some champagne cocktail recipes to spruce up your New Year's Eve bash.
The Lanesborough
Ingredients:  
.66 oz Grand Marnier
.66 oz Cranberry juice
.66 oz Passion fruit juice or puree
2 oz Moet Champagne
Garnish: Orange spiral twist
Glass: Flute
PREPARATION:
Add Grand Marnier, cranberry juice, passion fruit juice or puree to a shaker and fill with ice. Shake vigorously and strain into a chilled Champagne flute. Top with Moet Champagne and garnish with an orange spiral twist.
Recipe:  liquor.com
Champagne Cocktail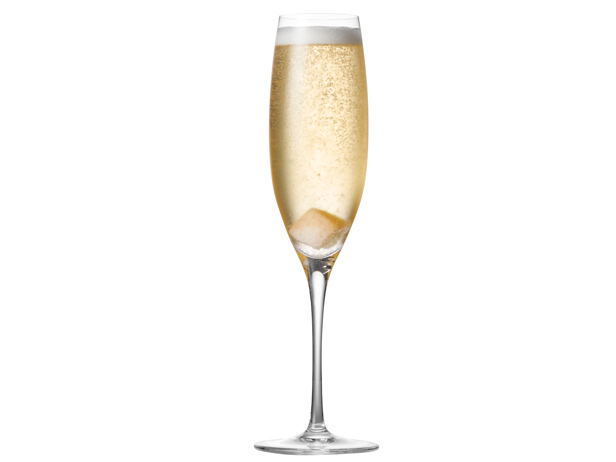 Directions:
Soak a sugar cube with 2 to 3 dashes of bitters.  Drop the sugar cube into a chilled flute.  Add 3/4 ounce brandy, if desired.  Top with champagne.
Recipe:  foodnetwork.com
Strawberry Champagne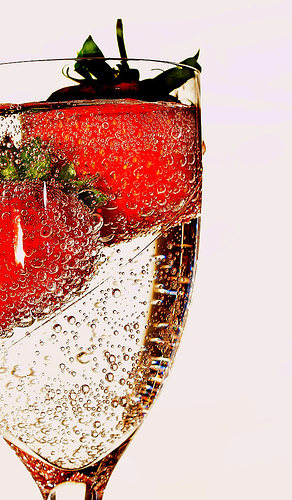 3 oz Champagne
3/4 oz vodka
3/4 oz strawberry brandy
Directions:
Pour into a wine glass half-filled with broken ice.  Garnish with two halves of a strawberry, and serve.
Recipe:  drinksmixer.com