Disclaimer:
The information presented in this website and the comments from Dr. Hughes are not intended to diagnose, treat, cure, or prevent any disease or psychological disorder. The information presented is not a substitute for medical, psychological or psychiatric treatment. You are advised to seek professional medical and psychological help as necessary.
Dream:  My friend's friend happens to be an actor on a popular TV show.  I'm not particularly attracted to him, but he is constantly in my dreams in a romantic way.  In my most recent dream, we were cuddling and looking out my window, watching the rain fall.  It was very sexually charged.  What exactly does this mean?  Am I destined to be with this guy?
Interpretation:  No, gentle reader, you are not destined to be with this friend of a friend.  I would look at this dream in a Gestalt manner; that is, each aspect of the dream represents a part of YOU.  So this famous cuddling friend is actually a representation o f you and your life.  The fact that he is an acquaintance and unattainable means that he represents some part of you that you likely desire very much, but really haven't integrated into your real life.  In other words, my interpretation is that you are a young woman who very much wants a safe, loving, comfortable, and yes, sexually charged relationship with a significant other, but you probably don't have that at this time.  So don't start writing fan letters yet!  You are not desiring this person, you are desiring what he represents.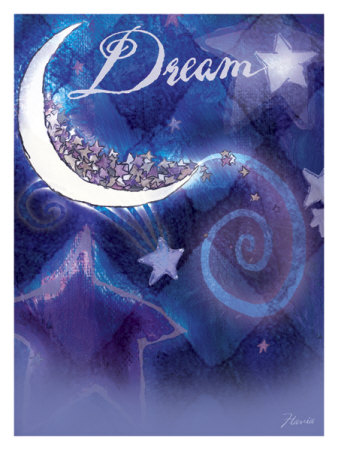 Dream:  I have been having dreams about my old friends from elementary school.  We hardly talk anymore, but I always seem to dream about them.  We're either good friends or I'm upset with them.  What does this mean?
Interpretation:  You should know that dreaming about people from other times in our lives is extremely common.  Usually these people, either individually or as a group, have certain qualities that we have in ourselves.  Depending upon the dream, that's a good indicator of how we feel about these characteristics.  My guess is that these former friends have a certain style that you also  have and you are struggling intrapsychically as to how you feel about these parts of yourself.  For example, if these former friends were really spontaneous and carefree, you may be conflicted about this behavior in yourself.  You may both wish to be more like them (dreams where you get along) but know it's not the best idea if you need to be more responsible and tied down (dreams you don't get along).  Think about the people and how you would describe them– that's the key to a truly accurate interpretation.
Dr. Carsi Hughes received her Ph.D. in clinical psychology from Northwestern University Medical School. She is a licensed clinical psychologist who specializes in adult psychopathology, clinical neuropsychology, and psychoanalytic psychotherapy. Academic appointments include Associate Clinical Professor of Psychology and Post Baccalaureate Pre-Medical Studies at Dominican University.