Agave Kiss Cocktail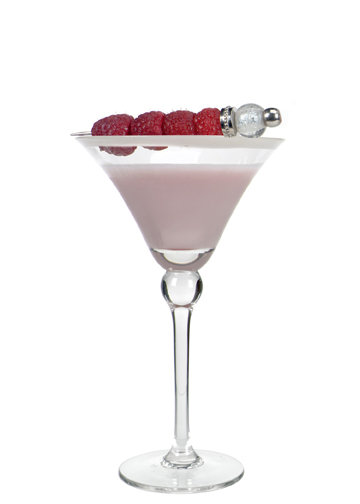 Ingredients:
2 oz Herradura Tequila Silver
1 oz white creme de cacao
1 oz double cream
1/2 oz Chambord
white chocolate flakes for rimming
fresh raspberries for garnish
Preparation:  
In a cocktail shaker with ice, add Herradura tequila, white crème de cacao, double cream and Chambord.
Shake for 15 seconds.
Pour into a chilled cocktail glass, rimmed with white chocolate, add a spear of fresh raspberries, and serve.
Recipe:  cocktails.com
Chocolate Covered Raspberry Cocktail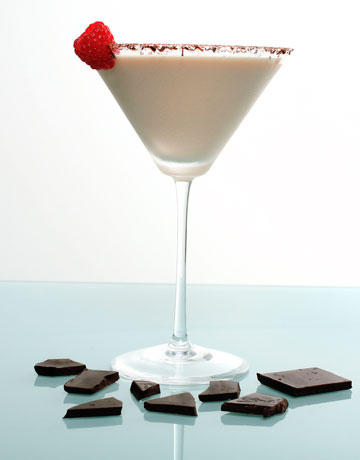 Ingredients 
1-ounce raspberry liqueur (recommended: Chambord)
1-ounce bourbon, (recommended: Maker's Mark)
1-ounce chocolate liqueur, (recommended: Godiva)
1/2-ounce heavy cream
Ice
Fresh raspberry, for garnish
Directions
In a cocktail shaker, add the raspberry liqueur, bourbon, chocolate liqueur, heavy cream, and ice. Shake and strain into a martini glass.
Garnish with a fresh raspberry and serve
Recipe:  foodnetwork.com