You can usually catch Frank Monacella grading papers, creating lesson plans, or helping students with homework.  But after the bell rings and classes end, Monacella is rocking out with his band, Out For Hours.  Out For Hours has performed countless shows around Chicago, but most recently was awarded a top slot to perform at a House of Blues concert.  So how does this teacher/ musician handle science homework along with band practice?  Emme caught up with the rocker to find out his secret to music success.
Emme:  How did Out For Hours become a band?
Frank Monacella:  My band mates and I all grew up in Riverside, Illinois.  We attended elementary and high school together.  During a mission trip for the Oklahoma tornadoes, I brought along my guitar.  [Band mate] Chris was also on the trip, and he brought along his guitar.  We would play and sing each night, and when we returned to Chicago, he convinced me to start a band.  Then we found our drummer and keyboarder, all of whom I grew up with.  We never knew we had this musical ability in high school, but it all came together when we were adults.
Emme:  How did you become interested in music?
FM:  When I was little, my brother took guitar lessons.  I used to sneak into his room and practice on his guitar.  I pretty much taught myself until I convinced my parents to let me take lessons.  I sang and played guitar all through high school.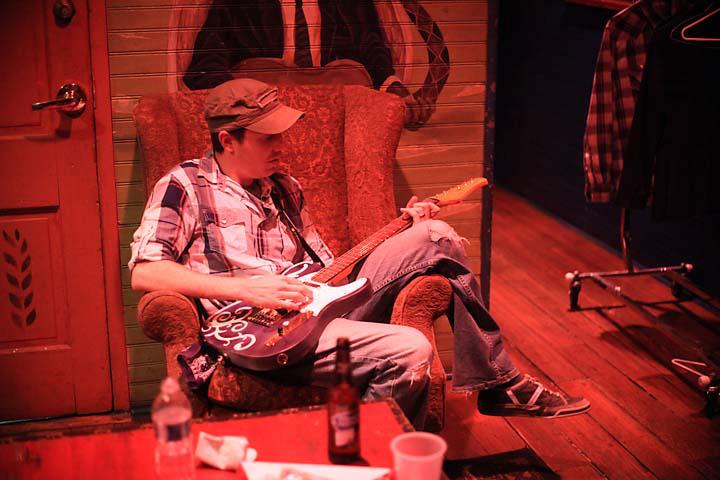 Emme:  What bands do you enjoy listening to and inspire you?
FM:  Growing up, I loved Nirvana, Smashing Pumpkins, which I still love today.  I also really like Dave Matthews Band, Death Cab for Cutie, Wilco, and of course, The Beatles!
Emme:  How do you juggle teaching, a family, and being in a band?
FM:  It's difficult!  I'm always tired.  I get up early to finish my lesson planning.  During my lunch break, I make phone calls and send out e-mails for Out For Hours.  When I get home from work, I write more e-mails, print shirts, promote, ship out records, update our Facebook, Twitter and MySpace pages and of course hang out with my wife and baby.  Twice a week we have practice at night.
Emme:  What was it like performing for your students?
FM:  When I first began teaching, I didn't tell anyone I was in a band.  But, as I formed friendships at school, some of the teachers would come out to my shows.  
The teachers were trying to figure out an idea for an assembly on the last day of ISAT testing.  Then one of my colleagues suggested that my band should perform for the students.  I didn't think it was going to happen, but then administration thought it would be a great idea.  My band members were able to take off of work, so it worked out.
We made it educational by doing the history of music.  We played songs from each time period.  It was really cool seeing my students singing and getting into the music.
Emme:  What is the process for writing music?
FM:  I'll usually be driving or walking somewhere and I'll get a beat stuck in my head.  Then I'll play it to my band and we develop it.  We write all of our own music!  Most of my songs are about my wife.

Emme:  How did you get a gig playing at the House of Blues?
FM:  We were recording a song at a professional studio on Michigan Ave.  The engineer of the studio liked our sound and pitched it to the studio manager, who manages bands on a major label.  They were putting together the show at House of Blues, and they had a spot open for us.  He put us on the bill, and we sold so many pre-sale tickets that were given a spot in the middle of the show.
It was amazing!  It was completely packed and there was so much energy.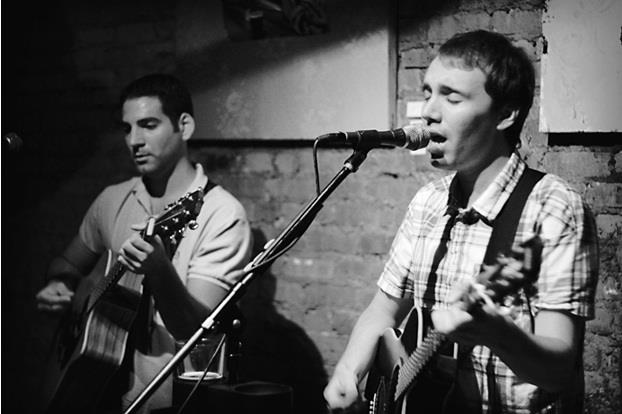 Emme:  What is your dream career as a musician?
FM:  I would love to travel around, write music, and play shows.  Someone once told me that the more you put into something, the more you'll get out of it.  That phrase has remained true for me.  If you want to be a musician, work hard, never give up, and keep playing the guitar!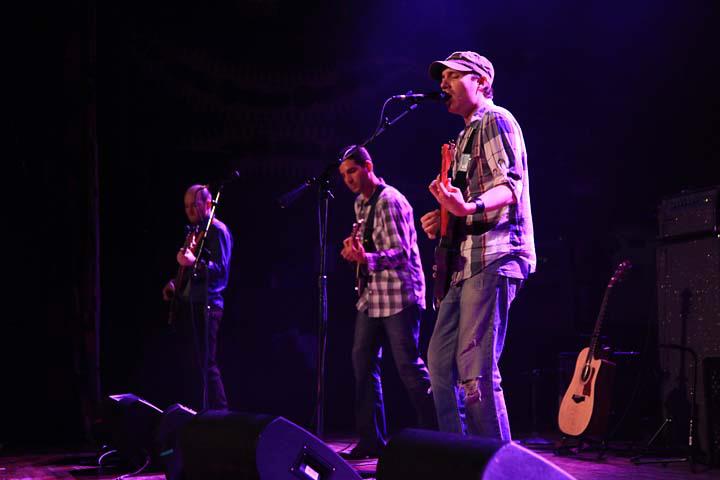 To learn more about Monacella and Out For Hours, visit:
outforhours.com
facebook.com/outforhours