Are you going to be a blushing bride this June?  Linzi CoCo, of CoCo Beauty Lounge in Elmwood Park filled emme in on all of the hottest trends this season.  Whether you want your hair up or down, Linzi has you covered!
emme:  How are most brides wearing their hair this season?
Linzi CoCo:  Most of them are wearing it down with extensions in long, luscious curls.  The brides usually switch hair styles between dresses.  If they have 2 dresses, then they want 2 styles.  They will wear their hair down for the church, but will get an updo for the reception.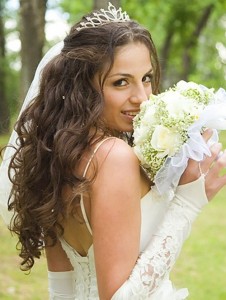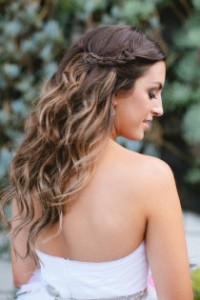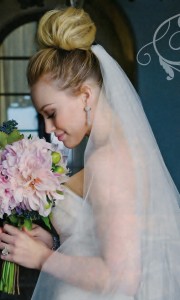 emme:  What hair accessories are popular for brides?
Linzi CoCo:  Usually a flower or a veil, of course!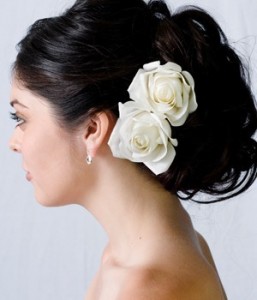 emme:  What is your bridal routine?
Linzi CoCo:  The bride usually makes an appointment for a complimentary consultation.  We do a "bridal trial."  We take tons of pictures  and we decide what look is best.  Then Deanna does their makeup.  We usually keep in touch with the bride a couple weeks leading up to the wedding and decide on a look.
emme:  Describe your typical wedding day.
Linzi CoCo:  In the morning, we go to the brides house and fix her hair and makeup.  We do everything the bride is doing from start to finish.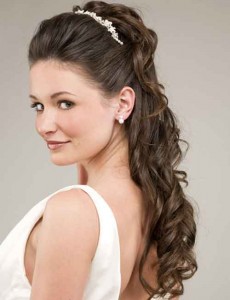 emme:  Have you had to deal with any bridezillas?
Linzi CoCo:  No!  A lot of them are just nervous.  They are usually stressed because they have to worry about their bridesmaids, mother-in-law, photographer, etc.  They have to get their hair and makeup done on top of all the madness!  But no one has ever been unhappy with our services.