Between homework, tests, and classes, you may think that Nick Brose is a typical college student.  However, he is completely the opposite!  Brose is a budding pop star with a new CD entitled "Gone With Shooting Stars" to be released October 12.  The CD will be available on iTunes, Rhadpsody, Spotify, Amazon and Amazon on Demand.  Like most artists, Brose has big dreams, which is how he got the title for the album.  While sitting by the lake during the summer months, Brose saw a shooting star.  "It is symbolic for wishful thinking," he said.  There are 10 tracks on the CD, most of which were written about two different girls.  Looks like this romantic won't have to look much further for love when future girls hear this album!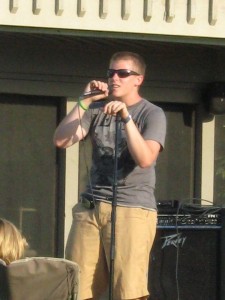 "Unsaid"
This song featuring Alyssa Montes de Oca has a great message: trying to get over heart break.  "The whole sound is awesome, and Alyssa sounds great," Brose said.
"Never Be Another You"
What a romantic love story!  "When I look at her, there will nobody I look at the same way.  She's unique.  No one will be able to replace her," he said about his musical muse.
"Be With You" 
Brose penned this song about a girl he met over the summer.  He wanted to show her that he was willing to take it slow, and he was going to be there.  "I will be with her every step of the way."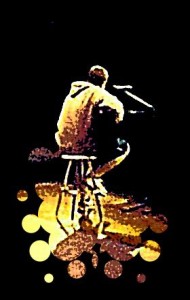 "Love is Fallen
Brose admitted to emme that he started writing this song at midnight, and finished at 4 a.m.!  This track has a cool, echo feel to it.  Like the title, it is about a relationship ending over night.
"Wish You Were Still Around"
For this track, Brose collaborated with Hayden Vickers.  There's a rock feel.  Brose wanted to convey to a lucky girl that, "no matter what, part of me still wishes you were here.  For some reason, I wish you were still around."
"Harder"
This was the very first song written about a special lady.  This is another love song dealing with being torn apart by affection.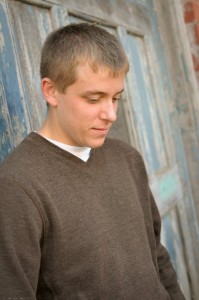 "Let You Go"
Like most relationships, it can be tough to actually let someone go.  "Sometimes it's hard to tell girls that you're still holding on."
"Gone With Shooting Stars"
If you wish upon a star, your dreams may come true.  Like the title of the CD, this song has the same message.  Never give up on your dreams.
"Get Out On the Floor"
This bonus track has a fun, clubby feel to it.  It's great for a night out on the town!