Adriana Trigiani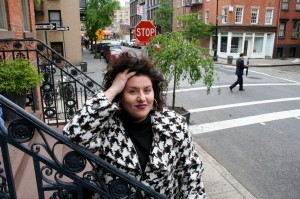 Born in Virginia, Trigani has written heart- warming novels with rich Italian American characters.  These novels have taken readers to the Alps of Italy, Buenos Aires, and Greenwich Village.  No wonder she is a New York Times Best-Selling author!  Read Emme's interview with Trigiani here:  http://www.emme-magazine.com/2012/09/21/adrianatrigiani/
Lee Iacocca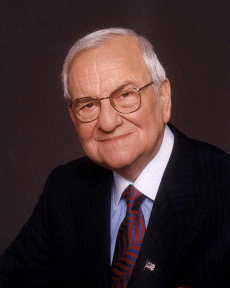 Born to Italian immigrants, Iacocca was the president of Chrysler and Ford.  He is well known for saving Chrysler from bankruptcy.  His career also consisted of politics and co-authoring  books.  Later on in his career, Iacocca became an activist and philanthropist.
Giada De Laurentiis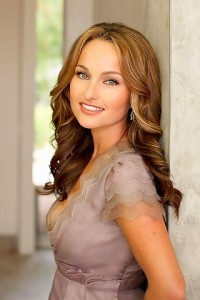 De Laurentiis was born in Rome to child actress Veronica De Laurentiis.  She is known all around the world for her cooking show, Everyday Italian.  De Laurentiis has a line of cook wear sold at Target and also writes cook books.
Chris Christie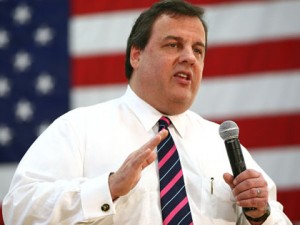 Born in New Jersey, Christie's mother is of Sicilian ancestry.  He has been praised for his convictions of public corruption, and gave the keynote address at the 2012 Republican National Convention.  Here's hoping he runs for president in 2016!
Leonardo DiCaprio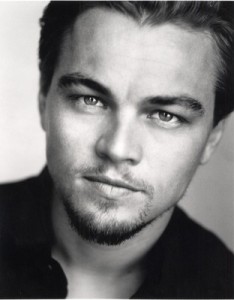 Gorgeous, talented and Italian?  Yes, please!  When DiCaprio first got into the biz, an agent advised him to change his stage name to Lenny Williams.  But, he wanted to keep his real name to show his roots.  DiCaprio has been in several notable movies such as Titanic, Inception, Catch Me If You Can and Gangs of New York.  swoon
Michelangelo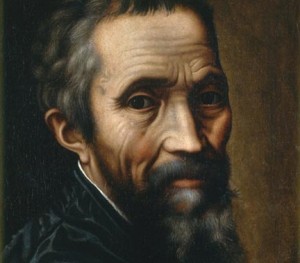 Michelangelo has remained one the most influential artists in history.  His works include the Statue of David, Sistine Chapel, the Pie'ta, and the dome of St. Peter's Basilica.  He was born in Arezzo, Tuscany and died in 1564.
Joe DiMaggio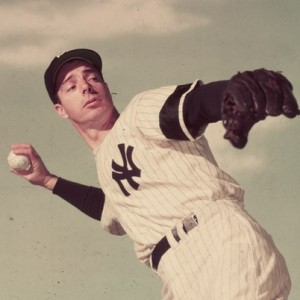 Although most know DiMaggio for being married to the beautiful Marilyn Monroe, he is best known for his 56- game hitting streak, a record that still stands.  He was inducted in the Baseball Hall of fame in 1955.  He was a three-time MVP winner and 13-time All-Star.  During his thirteen years with the Yankees, the team won ten American League pennants and nine World Series.  He was voted the sport's greatest living player.
Leonardo  da Vinci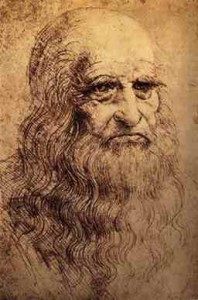 Writer, artist, inventor, painter, sculptor, architect, musician, scientist, mathematician, engineer, anatomist, geologist.  da Vinci is probably the most influential Italian on our list.  His most famous works include the Mona Lisa and The Last Supper that are still celebrated today.  His philosophies and inventions were way beyond his time.  da Vinci has made such a mark on the world that generations from now will still be studying and be enthralled by his work.
Frank Sinatra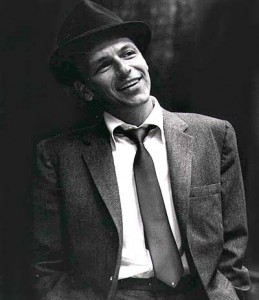 Sinatra is one of the classiest and well- known singers of our time.  With hits such as Stranger in the Night, My Way, The Way You Look Tonight, and My Kind of Town, people young and old still listen to them.  These songs are the soundtrack to any Italian wedding!  Sinatra was born in Hoboken to Italian immigrants and began his career in 1935.  His accomplishments include winning Academy Awards, Grammy Awards,the  Grammy Trustees Award, Grammy Legend Award and Grammy Lifetime Achievement Award.
Martin Scorsese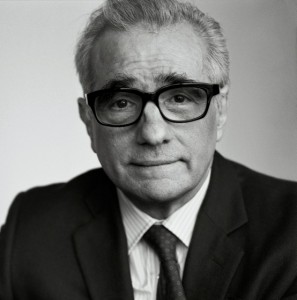 This Academy Award winning director grew up in New York City to Italian immigrants.  He is a director, screenwriter, producer, actor and film historian.  His works usually cover themes such as the Italian American experience and Catholic concepts.  He is an Academy Award, Grammy, Golden Globe, BAFTA, and DGA winner. He has been hailed as one of the most significant filmmakers of all time.
Alyssa Milano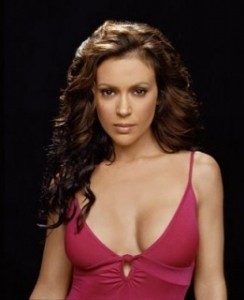 Like most Italian women, Milano is driven, beautiful and family oriented.  She was born in Brooklyn and grew up in front of the screen in shows such as Who's the Boss.  She recently married  David Bugliari and has a baby boy named Milo.  Her recent films include New Year's Eve, Hall Pass, and Sunday at Tiffany's.  
Andrea Bocelli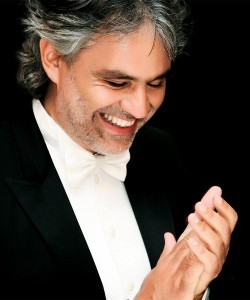 Although Andrea Bocelli is a blind opera singer, he has lit up the eyes and ears of fans around the world.  "Time to Say Goodbye" sold 12 million copies world wide, making it one of the most successful singles of all time.  He is viewed as the most popular classical and Italian singer in history.
Enrico Fermi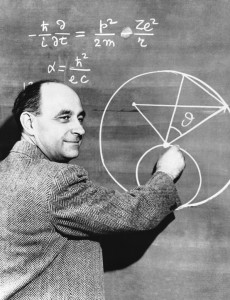 Enrico Fermi was a physicist.  He was the first to develop the nuclear reactor and his developments to quantum theory, nuclear, particle physics and statistical mechanics is astounding.  He was awarded the Nobel Prize in Physics and is looked at one of the leading scientists of the 20th century.
Other Notable Italians:
Al Pacino
Sylvester Stallone
Robert DeNiro
Sophia Loren
Madonna
Dean Martin