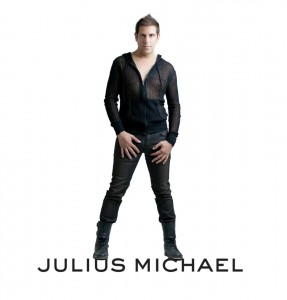 If you've seen Kathy Wakile's gorgeous color and locks, you have to thank hair stylist Julius Michael.  He is Kathy Wakile's hairstylist among other celebrities.  In this interview, Michael chats with Emme about hair trends, becoming an entrepreneur, and how he acquired many celebrity clientele.
When did you become interested in styling hair?
It started when I was really young.  I used to cut Barbie doll hair and make my own wigs out of paper.
Where did you go to school?
I went to school for hair in New York City.  At the time it was called Long Island Beauty School.
After you graduated, where did you start styling hair?
It's funny. I was riding on the bus and I saw this beautiful salon from the bus.  I wanted to work there and I jumped off the bus and I went up there and I got hired on the spot.  It was a high end salon on Madison Ave.  I worked there for a couple years and that's actually where they gave me my name.  My real name is Michael, but they gave me the name Julius.
Oh, wow!  And now, you have your own salon, right?
Now I own my own salon.  I worked in that salon for a couple years while I was in beauty school.  From there, I went to work for Rita Hasan, who is one of the biggest celebrity colorists in the world.  That is where I met all the celebrity clients.  From there, it was time for me to go off and do my thing.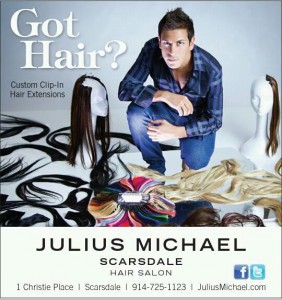 What advice would you give to young entrepreneurs?
My one thing is that when you're starting out there's so much crap you have to swallow.  Unfortunately, it comes with the territory.  All the hard work will pay off.
How did you build up a celebrity clientele?
When I worked with her [Rita Hasan], I was her assistant and I met a lot of celebrities that way.  Then when I went off on my own, it happened that way.  My first personal celebrity client was a reporter from CNN that Anderson Cooper replaced.  From there, Kathy from Jersey Housewives, she contacted me to do her hair.  And the same thing with Tamra [Barney].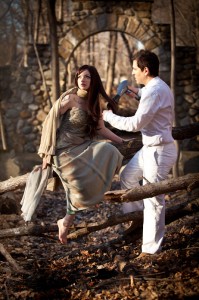 (Check out Emme's Interview with Tamra Barney here:  http://www.emme-magazine.com/2012/09/01/tamrabarney/)
I'm working with Kathy to put together a line of hair extensions.
Tell me about that project!
That's my passion.  I used to make the extensions for Jennifer Lopez.  I made Britney's hair piece.  That's what got me into doing hair extensions because when I first started I was sewing hair extensions together.  And now I'm working on this line and we're hoping for a 2013 release.
What's it like working with Kathy Wakile?  She seems so sweet, so down to earth, the all- around Italian mom.
She's great to work with.  As soon as I met her I had an instant connection to her.  She really is like the all- around Italian mom.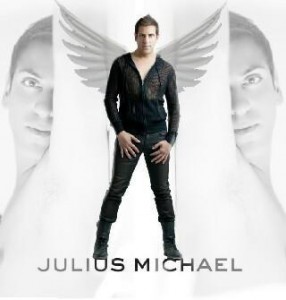 (laughs) Like my mom.  Are you Italian too?
Yes, I am.
So, do you do her hair just for the show?  Or all the time?
All the time.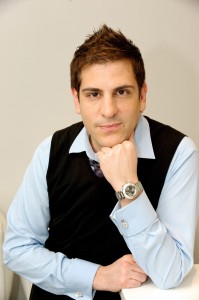 Do the housewives get their hair and makeup done before shooting?
That's usually how it works.  But, I wasn't working with Kathy when they were filming.  The reunion show, that's my work.
Were you on the set at the reunion?
Yes, I was.
What was that like?
It was 11 hours.  It was very intense.
What will be the big hair trends for Winter?
Everyone is going deeper and softer.  Softer with the curls, softer with the hair.  It's funny because Kathy asked me to go lighter.  (laughs)  Like, deeper blonde with bold high lights.
And what big trends are you into for Fall?
I think it's more subtle.  You saw Melissa and Kathy, and I think it's going to be more toned down.  I just did Kathy the other day and you see it's more subtle.  I've been doing a more straight look.  It's more simple such as ponytails and curls.  Tamra is doing more subtle too.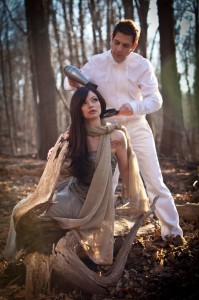 What are your plans for the future?
Well what's next is me working on the extension line.  That will be my focal point and probably more reality stars, I'm getting more involved with them.  I'm building my brand.  To me, reality stars are bigger celebrities than A list celebrities.
To learn more about Julius Michael, visit:
juliusmichael.com