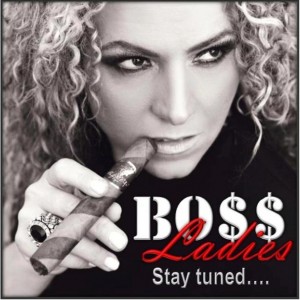 I just saw on Facebook that you are going to be in a new show called Bo$$ Ladies.  Can you tell me about the show?
[It will be] starring Franky Forliano (@franky1020), Michelle Parenti Lucani (@mishluch), Dana Marchese (@Italiana3333), as well as myself, (@leahdesimone).
Can you tell me about the other cast members?
Franky Forliano has been friends with my family for years.  Our fathers were dear friends.  Michelle and I met through Pia [Rizza] at a street festival and Dana Marchese is a friend of co-star Eddie Strong (@eddiestrong2411).
Is it going to be a Chicago based reality show?
Yes.
What is your relationship like with your old cast members from Mob Wives Chicago?
Life goes on and so do I.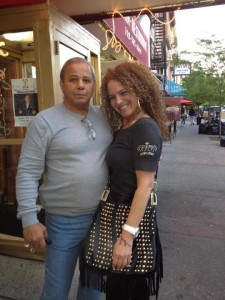 Why wasn't there a reunion for Mob Wives Chicago?
Same reason Mob Wives Chicago did not have a season 2.
How did you meet Frankie Pirulli, Chip and Giovanni?  (From Mama's Boys of the Bronx)
The Mama's Boys of the Bronx show had canceled on The Learning Channel.  As a reality star in production with Mob Wives Chicago of April 2012, I felt really bad for the entire cast of Mama's Boys. I felt so compelled to fly out to New York and meet Gio, Anthony "Chip" Cecere, and Frankie Pirulli.  As time went by, I established a very close friendship with Frankie Pirulli and Pauly "Cigars" DiSilvio.  I still speak to Chip and Gio from time to time via Twitter or Facebook. Gio is always busy cooking and Chip is working on his becomings.  Love my New York brothers!
Tell Emme about your cigar line.
As Mob Wives Chicago was in production, I snuck away to New York to meet everyone. I was asked by Paulie "Cigars" if I would like to be filmed in a Light 'Em Up Fridays segment.  Everyone that knows me knows I love a Don Cheech who smokes a cigar. It's just something about the man's character.  Maybe it's a neighborhood thing.  When Paulie asked me if I would be interested in a signature Cigar Line, I thought, how awesome!  I didn't doubt Paulie's idea(s) as I know he's the cigar connoisseur.  I loved the label and his idea.  I thought his invitation to create a label for me was so genuine and sincere.  Paulie and I started working very closely and agreeing with the signature cigar label.  My signature line is available in assorted flavors to give my fans a choice.  I don't smoke cigars! I am just so used to the smell when I'm in that company, which is quite often.  [Laughing]  My fans who are interested in the LeadD signature cigar can call La Casa Grande Cigars located at 2344 Arthur Avenue, Bronx, NY, or call La Casa Grande Cigars at 718-634-4657 and enter the code, LeahD.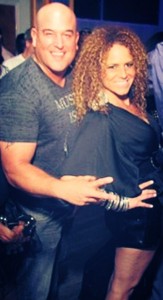 Tell Emme about your tribute song.
I met Italiano Calabrese (@italiano203) at an event in Bronx, New York.  We have a very respective friendship.  His daughter is named Leah.  Italiano Calabrese treats me like I'm his relative.  I was extremely touched when Mob Wives Chicago finale aired and shortly following after that hour, Italiano released his tribute song, "She's My Leah DeSimone" which is now available to purchase on iTunes.  I had no idea and that song truly put a frog in my throat.  I am so thankful for that moment.  I will always treasure and cherish that kindness Italiano extended to me.  [I] Truly was surprised!
I see you're also selling jewelry.
My jewelry that is displayed on occasion is just "My Style" accessories.  The costume jewelry as well as other accessories is everything I include in my wardrobe and accessorize. The fans love my taste.  I decided to create a website and host demonstrations at the Kona Kai Tiki Lounge located in Wood Dale, IL.  I have been very successful with My Style demonstrations.  It's fun.  I love meeting new people.  I'm still keeping true to myself and doing what I love without the cameras rolling.  My website is, mystyl-e.com.  That website is currently under construction as well as being updated.  I will have a signature piece as that will be introduced on Bo$$ Ladies in the Spring/Summer 2013.
Tell me about your friendship with (Real Housewives of New Jersey's) Teresa Giudice.
Yes.  I was invited to Teresa Giudice's event by my girlfriends, Karen and Rose. They absolutely love Teresa.  Karen and Rose will travel to Guam to see Teresa!  I had no idea Teresa was in town at Barnes and Noble signing [cookbooks] as I was in production myself.  The line to see Teresa Giudice via Barnes and Noble was the stretch of the Eisenhower Expressway here in Chicago.  Teresa is very down to earth.  She's like me!  No attitude!  So humble!  So sincere!  If you never met Teresa and didn't know she was the Reality Queen, you would never associate Tre with Real Housewives of New Jersey.  Again, she's so humble.  She's like me.  I love her attitude and style.  After Teresa's signing was over, we all  invited Teresa and her girlfriend for dinner.  We had such a ball.  Teresa accepted the invite to hang the very next day.  We went for lunch and then took Teresa to the airport.  We told Teresa she didn't need a limo!  We are more entertaining than her chauffeur.  Teresa is a good person and so much like us.  Chicago people would swear Teresa is right out of Taylor Street, Melrose Park, Elmwood Park, or from Galewood.  I absolutely love her because Teresa is so much like me.  Cocky when she needs to be and always remaining classy.  I truly wish Teresa success always.  I hope I will see Teresa upon my next visit to New York in a few weeks.  I must see my girlfriends, Janine Detore (Big Ang Show) Carla Facciolo (Mob Wives) and of course, Big Ang (Mob Wives and Big Ang Show).  Love them all! True reality queens!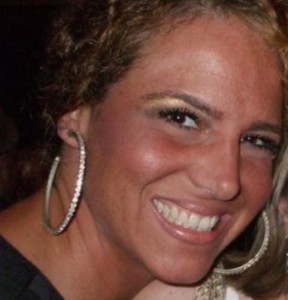 Are you going to be on Mob Wives this season?
No.  However, I do wish each cast member continued success as their journeys continue.
What hair products do you use?
Paul Mitchell.
How long does it take you to do your hair?
Half hour.
Are you Sicilian?
Yes.
Speaking of banyaroles, do you have a boyfriend?
Mr. Wonderful (laughing) Stay tuned!  Project Bo$$ Ladies 2013.
How do the cameras affect you?
They don't!  El Naturelle.
Where do you think you got your thick skin?
My parents and a touch of Taylor Street.  My neighborhood.
People who are very sensitive shouldn't go on reality TV, right?
Not only sensitive, but paranoid!  They're not made for reality TV.  Paranoia and sensitivity, bad combo for reality TV.
How is your mom?
Jacquelyn is doing very well, thank you.  She has her days of course but that is expected.  She's very high-strung.  Of course, I worry about my mom as much as my father, Wolfie but I have to say, my mother's attitude is so positive!  God bless her!  She truly amazes me.  She has completed her chemotherapy treatments as well as radiation.  That story [will] continue… Project Bo$$ Ladies 2013
Tell me about the movie you are going to be in.  
The Mangina Movie is a comedy.  Figures, right?  Perfect script.  (Laughing)  The movie is about a world where women make up the majority of CEOs, construction workers, professional athletes, detectives, butchers and pimps, it's tough to be a man.  The Mangina Movie will star George Moreno with Figure Four Entertainment.  I encourage everyone to follow George Moreno via Twitter (@GeorgeMorenoF4E) and The Mangina Movie via Twitter (@TheManginaMovie).
Will it be filmed in Chicago?
It will be filmed in New York, possibly Chicago and New Orleans.
How did you get the part?
Fortunately, I didn't audition.  George Moreno's mother is a true fan of mine and followed me via Twitter and Facebook.  George made a personal appearance to meet with me when I was in Los Angeles on an appearance at Hollywood Center Studios in Hollywood.  George is wonderful!  Originally from a neighborhood in Chicago known as Bridgeport.  Bridgeport is also very dear to me.  Many of my friends are from Bridgeport as well as the high school I graduated from.  George and I clicked immediately.  So humble and just a sincere man.  Very talented, I'll say!  It's truly a gift to see right through people.  We both got great vibes from one another's character.  In addition to George's fond feelings about me.  He also became a fan of mine on Twitter when I was a former Chicago Mob Wife.  Now, George is my producer.  Funny how things happen but couldn't be more grateful that they did.  I love George!  An amazing person!
Will you be a character or playing yourself?
I hope to play my character   Funny!
Are you going to take acting lessons?
No reasons at all for me to take acting lessons.  Apparently, having talent speaks volumes as to why it was decided that I was to be cast on Mob Wives Chicago, via producers decision, The Mangina Movie via George Moreno and Bo$$ Ladies via Lydia King's decision.  I'll be honest, my co-star from Mob Wives Chicago can refer me but it was up to the executives to make that final call. I can refer anyone to an open position but doesn't necessarily mean they will fill the spot. I'm blessed with amazing producer's via Project Bo$$ Ladies 2013.
Are there going to be any big stars in The Mangina Movie that you know of?
I can't give the scoop on everything!  Stay tuned on that!
What actors and actresses do you like?
Robert De Niro.  Joe Pesci.  Andy Garcia, James Gandolfini.  As far as actresses, I love Edie Falco, love, love, Lorraine Bracco, love love, Annabella Sciorra.  Michael Imperioli, played a great character on The Sopranos.  I wish it never canceled.  My eyes were glued.
Are any of these actors and actresses going to be in this movie?
Stay tuned!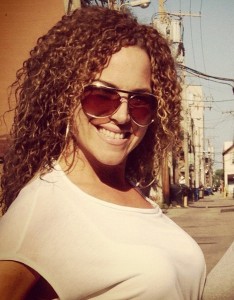 Leah's Favorites
Favorite Movie:  Raging Bull
Favorite TV Show:  The Sopranos
Favorite Starbucks Order:  Grande, Caramel Macchiato, 2 pumps, extra shot, no foam with skim
Favorite Food at the Taylor Street Fest:  Get a little bit of everything!
Leah's Dictionary
Big Banyarole:  big bathtub
Bubbalone:  Dork
Quata Goule:  Fat Ass (no pun intended)
Leah's Guide to Chicago
Favorite Restaurant?  Fornello Trattoria, 1011 W. Irving Park Road, 773-404-2210, Ask for Mama Rosa
Best Pizza?  Pompei Pizza, 1531 West Taylor Street, 312-421-5179, Ask for Auntie Carm
Best Pasta?  Mine
Best Cappuccino?  Stay tuned.
Follow Leah!
Facebook:
Twitter: