Mario Tricoci– just the name alone gives women all around Chicagoland smiles.  Agnieszka "Aga" Kaskiewicz is a star Makeup Artists at Mario Tricoci Hair Salon & Day Spa's Chicago "Flagship" location on Michigan Avenue.  Kaskiewicz dished on popular makeup trends for Spring 2013!
Eyes:
According to Kaskiewicz, pastels are going to be huge.  This includes sheer pastel colors.  "Peachy tones are the "stand out" color," she said.  This look is perfect for an Easter brunch with your family.  Kaskiewicz also suggests minimal liner and mascara for a sassy Spring look.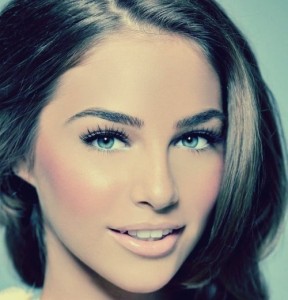 Cheeks and Lips:
For cheeks, Kaskiewicz said that dewy, luminescent colors such as bronzy or pink tones will be popular.  Like eyes, "stand out" colors will be in demand for lips, as well.  This includes orange, fuchsia, or purple tones.  "Mario Tricoci makeup artists have the ability to create a wearable color for everyone," Kaskiewicz said.  Bright bold colors that are not perfectly lined will be in vogue.
Skin, Skin, Skin: 
The verdict?  "Beautiful skin!"  According to Kaskiewicz fresh face-dewy looks will be popular.  "A moisture tint, BB cream applied with a brush [will give skin] a clean fresh look," Kaskiewicz said.
To learn more, visit:
http://www.tricoci.com/