Sex on the Beach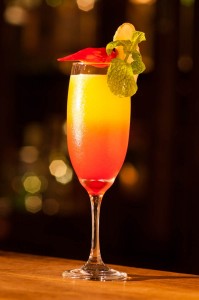 1 1/2 oz vodka
1/2 oz peach schnapps
2 oz cranberry juice
2 oz orange juice
Add vodka and peach schnapps to a highball glass over ice.  Fill with equal measures of cranberry juice and orange juicy, and stir.
Source:  drinksmixer.com
Watermelon Punch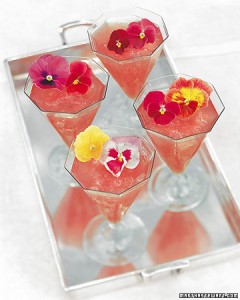 3 cups seeded watermelon, cut into 1 1/2- inch pieces
1 1/2 cups white vermouth
1 1/2 tablespoons superfine sugar
3 cups crushed ice
Place watermelon, vermouth, and sugar in a blender; process until watermelon has been liquefied, about 10 seconds.  Add ice; process 3 seconds more.  Garnish with pansies, and serve in chilled glasses.
Source: marthastewart.com