Disclaimer:
The information presented in this website and the comments from Dr. Hughes are not intended to diagnose, treat, cure, or prevent any disease or psychological disorder. The information presented is not a substitute for medical, psychological or psychiatric treatment. You are advised to seek professional medical and psychological help as necessary.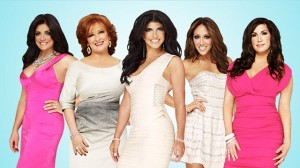 Hi, Dr. Hughes!  I read that people who watch more reality television are more susceptible to developing mental disorders and depression.  Is this true?   
First, let me go on record to state that personally, I really like reality.  I also really like TV.  If reality TV were truly the aggregate of those two, I would have zero complaints.  Unfortunately, the words are misleading.  Often reality TV has very little to do with reality and a whole lot to do with TV. To watch a lot of reality TV, one must be drawn to the experience it provides.  So what experience does reality TV provide?  Well, it depends upon the show.
For some, the "reality" in The Biggest Loser, for example, provides a dose of competition, normalization, inspiration, and education.  Doesn't sound like a recipe for neuroses to me!  But if you are already struggling with weight issues and the concurrent emotional baggage, then watching a show like this, with its week by week success stories could feel counter productive.  It could in fact cause the viewer to feel even worse about themselves, seeing all these people achieving their health goals.  For others of course, this show could be the catalyst for life changes and allow for a sense of virtual camaraderie.  So for motivational reality shows like the The Biggest Loser, perhaps the variable toward neuroses isn't the show itself; rather, it is the viewer's pre-existing personality style.  Other reality TV shows potentially in this camp are Chopped, So You Think You Can Dance, Super Nanny, Hoarders, and Extreme Makeover.
There are other experiences provided by reality TV shows.  As another example, there's the show Keeping Up with the Kardashians.  This show isn't designed for motivation or life improvement; it is designed for entertainment.  For this show, there is a heavy dose of drama each episode.  Even if there was no drama during the filming, by the magic of TV, producers are able to manipulate data and footage to elicit as much conflict and drama as possible.  Why would someone watch this type of show?  This reasons vary; however, most do so for enjoyment.  Many people like to see others behave badly as it somehow makes them feel better about their own lives.  With a lot of drama, shows like this do the opposite of reality focusing– they allow the viewer to escape into someone else's life as distraction from their own.  These shows offer a more substantial escape than fictional shows because it is considered "real" and not "made up".  Notice how on some movies it says, "Based upon a true story"?  Why would someone write that?  For the same reason reality TV is better than sitcoms– the more "real" it seems, the more people enjoy it.  Shows like this include Breaking Amish, Honey Boo Boo, The Bachelor, Jersey Shore and Ice Road Truckers.  So will watching reality TV increase your chances of being diagnosed with a mental disorder?  No.  But if you are someone drawn to this type of entertainment and you find it affecting your ability to function in your own reality, you may want to consider taking a break from the television for a while.
Dr. Carsi Hughes received her Ph.D. in clinical psychology from Northwestern University Medical School. She is a licensed clinical psychologist who specializes in adult psychopathology, clinical neuropsychology, and psychoanalytic psychotherapy. Academic appointments include Associate Clinical Professor of Psychology and Post Baccalaureate Pre-Medical Studies at Dominican University.