Sisters Angelica Landa and Olivia Landa decided to take their love of theater, performing, and princesses to another level.
In May 2012, the sisters were looking for extra income and thought that hosting princesses parties would be a good idea.  "I love kids and I love theater," said Olivia Landa, who is a theater major at Concordia University Chicago.  Their mom also thought it would be an excellent idea.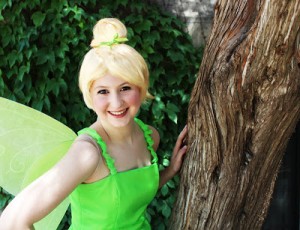 With a great vision brewing, Angelica and Olivia launched Party Like a Princess.  According to its website, Party Like a Princess is a "full service party planning company that specializes in making your child's party one they will remember for a lifetime."  Angelica and Olivia dress up as princesses and attend children's birthday parties, portraying the princess they are dressed up as.  They even will host an entire birthday party if requested.  Princesses include Cinderella, Snow White, Princess Beauty (who falls in love with a beast,) Tinkerbell, and The Little Mermaid.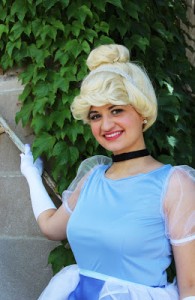 The sisters have expanded their business by launching Party Like a Princess Boutique where they give party goers makeovers!  This includes doing girls' hair, makeup, nails, and toes.  Every princess needs to be beautiful!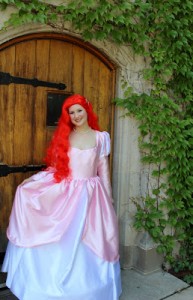 Olivia and Angelica plan to expand further by adding more princesses such as Sleeping Beauty and Rapunzel.  If their business grows, they would like to hire more people to portray characters.  But, for right now, the girls are portraying all characters themselves.  These sisters have the magic and drive to make their dreams a reality!
To learn more visit:
partylikeaprincessinfo.blogspot.com
www.facebook.com/PartyLikeaPrincessChicago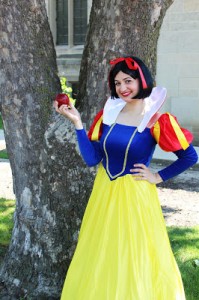 **Book Your Party Before July 31 and Get 10% Off **
Upcoming Events:
Family Video
333 N. LaGrange Rd.
La Grange Park, IL
August 10
1-4 p.m.
***
North Riverside Village Commons
North Riverside, IL
July 30
7-9 p.m.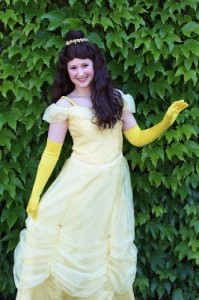 Packages:
Royalty Package ($450)
– 2.5 hr party led by your choice of 2 princesses* for up to 10 guests**
– Photos with princesses and each of your guests
– Autographs
– Craft
– Story
– Princess Games
– Special surprise for your little princess
Happily Ever After Package ($225)
-2 hr party led by your choice of 1 princess* for up to 8 guests**
-Photos with princess and each of your guest
– Autographs
-Craft
-Story
-Princess Games
– Special surprise for your little princess
Golden Package ($150)
– 1.5 hr party led by your choice of 1 princess* for up to 8 guests**
– Photos with princess and each of your guests
– Autographs
– Craft
– Princess Games
– Special surprise for your little princess
Le Petit ($45)
– 20-30 minute visit from your choice of 1 princess for 1 child**
– Photo with princess
– Mini craft
– Story
– Special Surprise for your little princess
Princess Appearance
$100 per hour/per princess
– Autographs
– Photos
(Perfect for block parties, grand openings, company picnics, etc.)
Optional Package Add-Ons
– Piñata ($35)
– Princess Cake ($75)
– Personalized Video of party high lights ($40)
– Princess Phone Call the morning of the party ($15)
*$100 for each additional princess*
**$15 for each additional guest**