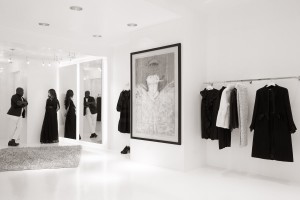 Mark Gill and Tina Kourasis Announce
The Debut Of
VMR on Oak Street
Showroom to Showcase "Vintage, Modern, Resale"
34 E. Oak Street, 7th Floor
Chicago, IL 60611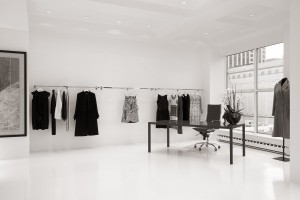 Vintage, Modern, Resale (VMR) is an appointment only showroom.  Vintage to current season clothing and accessories will be sold from major design houses.  "I have curated an outstanding collection of pieces from the closets of some of the most fashionable women around the country.  Stepping into the showroom is like stepping into the most refined, elegant and edited closets," said Mark Gill, one of Chicago's most acclaimed stylists.
If that isn't enough, VMR will also offer fine jewelry from Sabbia and Ellie perfume.  Gill will add more items that will match collectors' sensibility.
VMR is located on the 7th floor at 34 E. Oak Street.  You can find it neighboring fellow fashion stores such as Prada and Barneys New York.
In order to shop at VMR, please make an appointment.  VMR does not have its collections online.  Please contact:  tina@ymrchicago.com or by calling 312-649-6673.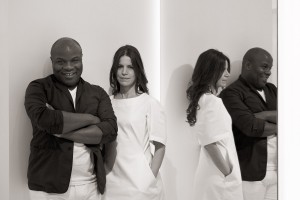 About Tina and Mark:
"Mark Gill, one of Chicago's most acclaimed stylists, and his partner, well-known Chicagoan, Tina Kourasis, announce the opening of VMR, a by-appointment showroom in the Gold Coast at 34 E. Oak Street.  Gill serves as Creative Director and Tina Kourasis serves as President of VMR.
Mark Gill is a widely recognized stylist, wardrobe consultant and personal shopper.  His clients are located throughout the country from Chicago and Miami to DC and LA.  Tina Kourasis spent 17 years as an attorney, specializing in intellectual property with a focus in the retail and apparel sectors, publishing and the arts.  In addition, Tina has appeared on television for fashion commentary and has written blogs and columns relating to fashion.
Mark and Tina collaborated on a number of fashion events over the past fifteen years prior to launching VMR.  Kourasis explains, "Mark and I came up with the VMR concept last fall after significant client feedback regarding unsatisfactory shopping experiences.""