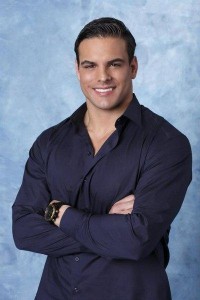 What was your life like before going on The Bachelorette?
It was pretty simple.  I'm living in the city of Chicago.  I've been here for about 3 years. [I was] busy, just trying to find my way.  Before the show, just the same old, same old.  Go to work, mingle, talk, network with people.  Just a normal life of a 27-year-old trying to make it in the big city.
Why did you move to Chicago from Georgia?
To pursue an opportunity in the digital market.  I sell real estate on the Internet.  Chicago, New York, and LA are the three biggest hubs for that.  So I came to Chicago.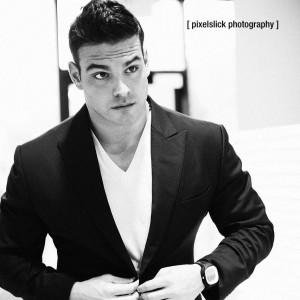 Why did you decide to go on The Bachelorette?
There are multiple reasons.  Everyone wants to find love.   You can find it on the sidewalk, walking to work, you can find it in a gym, you can find it in a bar, or at church.  Why not try to see if something could align on TV?  You get to travel the world, you get to meet people, you get to experience something you'll never get to experience again.  There's not too many that can say that they took on an experience like that.
Why wasn't the infamous conversation filmed or caught on microphone?
We were on our way back from a ski trip [in Munich, Germany].  I wish we would've been miked.  It had been a long day.  Mikey [Tenerelli] said he was frustrated.  Brooks got the rose and Mikey felt like he deserved it.  Then we started talking about the possibility of what would happen if we were both off the show.  It was just people talking, whether you're male or female.  It hit me out of right field that they would twist it.  Unfortunately, they found something to use and twist.  It was very easy to twist because we did talk about becoming the next Bachelor, we did talk about going back to Chicago and going on boats, we did talk about women, and all different things.  And that's okay at the end of the day– it wasn't a plan B or a plan C, it was more of a scenario.  If we go home, life goes on.  Mikey and I became friends and we live in the same city.
I should've known better, but I'm not used to that type of situation.  You have to really watch what you say, because people can really twist it.  I'm an honest person but they twisted [my words] against me.  But I can tell you this, everyone I have talked to has told me that I was just being real and honest.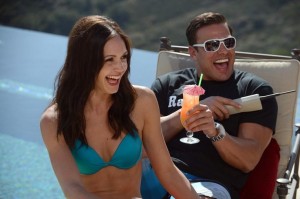 Were you surprised that Desiree picked Chris?
I think that she's young.  Personally, I don't think she was ready for that kind of show.  At the end of the day, I don't know what happened between her and those last four guys.  But from what I saw, I saw a connection with Chris and her, but we also had a connection, and a very strong one.  But the main connection that everybody saw was between Brooks and Desiree.  And that's why the conversation started because Mikey was upset that Brooks had another rose.  If you think about it, it's TV.  They have to have make something happen! But, I wish them the best.
I also think she had a type.  You and Mikey are more hunky and muscular, and the other guys are different.  (laughs)
They're kind of hipsters? (laughs)  A mix between suave and hipsterish.  I think for sure she had a different style.  And I think Mikey said that on TV.  [Those guys] are polar opposites of what we are.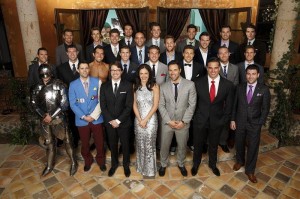 Well, I would have gone with you or Mikey.  That's just me… but what do I know?  I'm just a reporter.  (laughs)
(laughs)  Thank you.
Why did you and Desiree have such a strong connection?
We did share a strong connection.  It started at the Lone Ranger.  We just had a great time.  She finally got to know who I was.  We went on the date.  She picked that date from the talks that we did have.  She got the type of person that I am.  It showed that I was a very good, loving, outgoing person, not a person trying to be deceitful.  Her and I, we have really big hearts and we're really giving people and there was a connection with that.  We were both attracted to each other.  We went to that pizza restaurant and we were all over each other, and [it wasn't shown].  I knew she really liked me and I liked her.
It happens so fast, and you're only with her for a certain amount of time, and then you're back with the sheep.  I thought she was very humble and a selfless person until the Men Tell All, and she was so negative.  I was shocked, I don't know where that came from.  She totally hit me out of right field.  But at the end of the day, I'm a loving person and I hope the best for her.  I hope she's happy.  And she's not a bad person.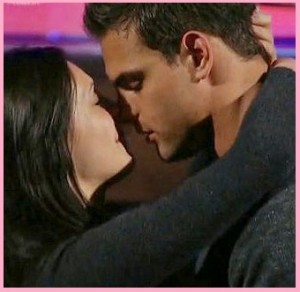 Have you kept in touch with the other guys?
I'm very good buddies with Juan Pablo, Bryden is one of my guys.  They didn't show this on the Men Tell All, but Bryden stood up and said, if there was any guy I would take to war with it would be James Case.  I almost cried.  It was very touching.  I was better friends with him on the show than Mikey.  I talk to Michael.  I talk to Zak W., Zack K.  Will and Nick are also from Chicago.
What's next for you?
At this point right now, people have been approaching me to host on networks.  So, I could be host.  I'm writing a movie called Gator Tale.  It's about the Florida Everglades.  I'm an entrepreneur at heart.  Who knows.  I trust in God, and my family, and my friends.  I'm just taking every opportunity to put myself in the right position at all times so I can be successful.
Have you found love?
I haven't– not yet!  I'm talking this girl now, and we'll see how things go.  I think right now my main focus is my career and myself and making sure I feel great and healthy and everything else will come.  I didn't want to come across as a God-loving person, but I am.  The best way to say it is I trust in God that He has a plan for me and I'll meet that special someone.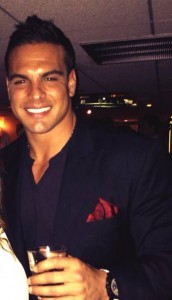 James' Guide to Chicago:
Favorite Hot Spot:  Scout in the South Loop, Public House, Underground, Paris
Favorite Date Spot:  a game, a play, dinner, a walk through the city
Restaurant:  Gilt Bar
James' Favorites:
Starbucks Order: Mocha, Lite Frappucino, Double Shot of Espresso
Favorite Movie:  Forrest Gump, The Guardian. Every Christmas I love watching A Christmas Story.  And every Halloween I love watching Hocus Pocus!
Favorite TV Show:  I'm more of a news guy.  I want to know what's going on around the world.  I like CNN, Fox, ESPN