When did you become interested in fitness?
Ever since I was 10 or 11 years old– it was when I started playing competitive sports, especially football.  To be successful at football you have to be in tip-top shape.  When I was 14 that's when I really got into football and fitness.
Where did you go to high school?
Glenbard South.
In college, did you major in fitness?
No, I was a business management major just because of my family business.  But I was always interested in fitness.  It came natural to me.  I never got a degree in it.
Why did you decide to open Crossfit Alpha Dog?
Opening Crossfit Alpha Dog was more of a hobby, because I loved Crossfit so much.  My plan was to work at the family business during the day, and go to my gym at night.  Now, I'm thinking about making a full-time career out of Crossfit and fitness.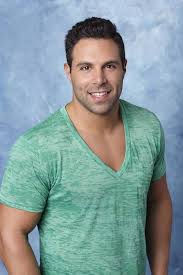 Why a Crossfit gym?
Crossfit I love because it's competitive, it's a group setting, it's the best of everything.  You've gotta be strong and fast.  For me, the ultimate fitness level is being a Crossfitter.
How does one go about opening a gym?
You have to find a space, you have to negotiate a lease, you must have money aside for it, and certify with Crossfit.  All of your coaches have to be Crossfit certified.  And then, basically it's having a spot, having the financing, having the coaching staff, equipment, and opening.    I put as much time at the gym as I do with the plumbing company.  It's definitely it's a full-time commitment.  To me, I enjoy it because I'm passionate about it.  I don't even feel like I'm working when I'm there.
How did you discover Crossfit?
[After college] I was going to Lifetime and I wasn't getting any results and was bored with the same routine.  I was watching TV one day and the Crossfit games were on ESPN.  I saw all these guys in tip-top shape so I thought that was right up my alley.  I thought it was the best of both worlds.  Competition and fitness.  I decided to just join a gym and the rest is history.
How long and how many days a week should you be working out?
That's a loaded question.  A beginner should start 3-4 days a week for an hour a day.  You can push it up to 5-6 days a week.  I'm a firm believer in having at least one rest day a week.  There are times I work for 12, 13, 14 days straight.  If I'm not sore, I keep going.  That's a more high-end level of fitness.  I usually work out 6 days a week for an hour and a half.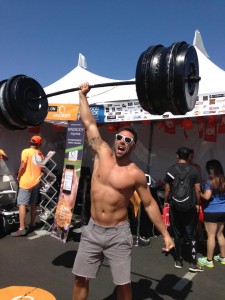 What are the best workouts for girls?
Certain body types of girls get bulky fast.  The thing with the conventional workout is upside down.  Going to a conventional gym and attaching ourselves to a machine is not how we're supposed to move.  We're supposed to move how we did thousands of years ago.  The stuff we do in Crossfit is stuff you would've done  a long time ago.  This includes squats, dead lifts, pull ups, push ups, sit ups, running.  I wouldn't recommend [lifting  light weights.]  A holistic, organic approach is Crossfit.  It will get you everything you need.
What do you think about yoga?
I love yoga.  A big part of Crossfit is mobility and flexibility.  Yoga has all the health benefits.  It was something that was done in ancient times.  Anything that has lasted that long obviously works.
What's your best health advice?
Your diet!  Up to 70% of the way you look is based on your diet.  If you follow a Paleo type diet, work out 3-4 days a week, you'll see big changes.
What's your food splurge?  
Ice cream!  Being Italian, I've eaten pasta my whole life.  It doesn't mean I don't miss it, but it's not a big deal to me to cut it out.  It's the sweet stuff that's hard for me!
GET FIT WITH MIKEY!
1300 S. Main Street
Unit T
Lombard, IL
60148