This Autumn, unfinished hair looks are huge.  Luckily for us, these looks are easy, hassle free, and look super chic!
Low Pony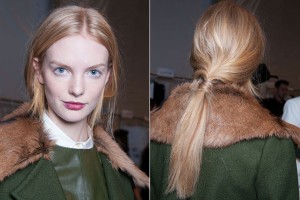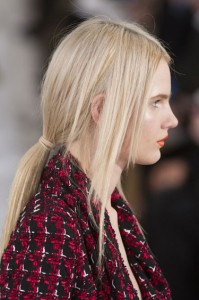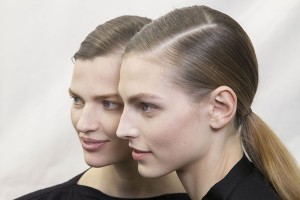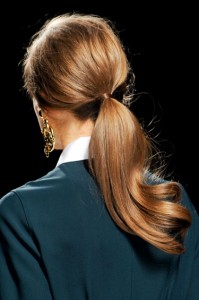 This season,  the low pony tail is a huge trend.  You can wear your low pony with pieces pulled down or around your face, tucked behind the ears, with a sleek shine, or with a bounce.  An easy pony tail can be worn to school, work, or a girl's night out!
Swipe It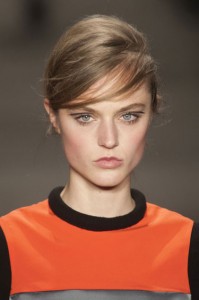 Side swipe bangs rocked the runway this season.  The style has a more tom-boyish look and is super easy to wear.
Braid It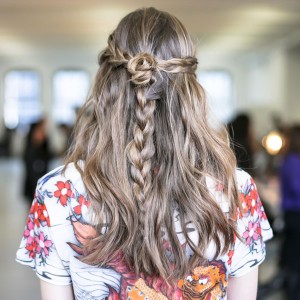 Braids and twists have remained a popular trend for several seasons.  Whether you're going to make one braid or tiny braids, this is a great fall look.  For a dressier look, wear your hair wavy and add a braid in the back.
Wet N' Wild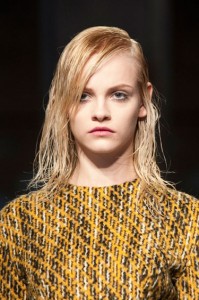 Wake up, shower, and leave!  Sounds easy, right?  That's because it is!  Surprisingly, the "wet" look is trendy for Autumn.  To rock this trend, you can literally style your hair wet.
Va-Va-Voom!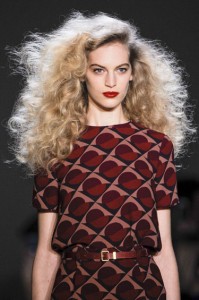 Let that thick, curly hair go!  Bigger hair is better.  Models on the runway have rocked big, over done hair this season.  This gives off almost a crazy, out of control look.  The bigger the hair, the closer to Heaven!
Source:  harpersbazaar.com