Before you slip on your new boots, walk through crunchy leaves, and visit a pumpkin patch, a new fall manicure is a must!  With a new season comes new nail colors and styles.  Let's review these different types of trends– ready, set, pumpkin spice latte!
Dark Red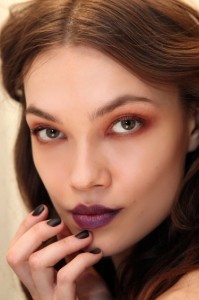 According to elle.com, dark red is very in for fall.  And by dark red, I mean oxblood red.  The hue is a mix between dark purple and dark brown.  This gives off a more darker, sinister look.
Dark Blues and Purples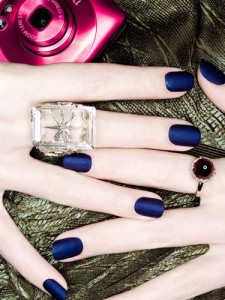 Going along with a darker color theme, deep blues and purples are also a popular hue this season.  Some midnight blues and purples appear to be almost black, but with a different tint.
Sparkle and Shine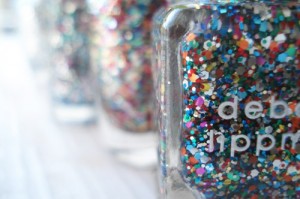 Glitter, glitter, glitter!  Glitter was a huge trend on the catwalks this year.  This included large and tiny glitter pieces, or graffiti-like designs.  Sparkle-y polishes also were used as a top coat.  Do we ever need an excuse to sparkle?
Matte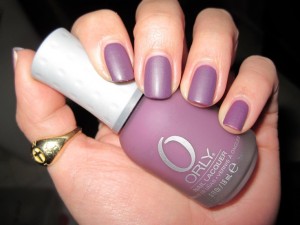 This season, shine-free nails have been spotted on the runway.  Popular colors for matte polishes include neutrals, creams, and jewel tones.
Make It Pop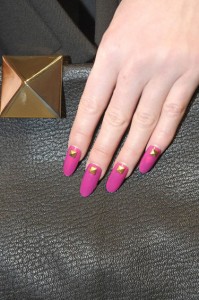 Three-D polishes are very trendy this season.  Adding an embellishment to a nail will give it that 3-D pop.  This includes a nail accessory such as rhinestones, lace cuttings, or glitter dusted tips.
Black Twist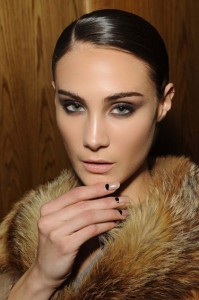 Adding a hint of black at the bottom or top of the nail will give your nail a fall edge.  Popular designs include a half-moon, black checkered nails, or houndstooth.
Source:  harpersbazaar.com
elle.com