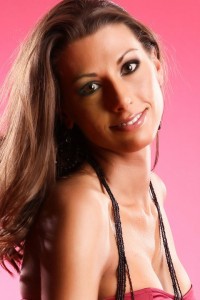 Where do you do most of your writing?  Do you work from home?
90% of the time I work from [my] bed!  For some reason I like the comfort of the quiet.  I turn everything off.  I'm a late night writer.  Every once in a while I like to go out to a bar or restaurant because I like being in a different atmosphere.
How did you become interested in writing?
When I was growing up, I didn't think I would be a writer.  I actually failed freshman English and I had to go to summer school.  [After that,] I had read the The Great Gatsby and loved it.  It inspired me to start writing my own thing.  I would write little things that came to my mind.  In college, I started collecting quotes.  Once I [had written a lot of quotes,] I told a professor of mine about it.  He thought it was awesome and wanted to get it published.  He was very encouraging to me.  [After college,] I had a full-time job  and on the side I just wrote and wrote and wrote.
You and your sister have your own publishing company!
Last November my sister was trying to get her children's book published.  We were drinking wine one night we were like, let's start our own publishing company!  So, we did that.  We launched it last November.  We help new writers get published, and we also help them to get published to bigger publishing companies.  In 11 months, we've published 136 books.  There's something so unique and raw about a writer who's just starting out.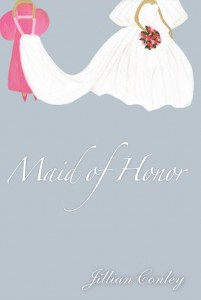 How many manuscripts do you receive?
We get a lot of writers who come to us mid-work, and [we give them advice].  We probably get two manuscripts a week.  We can even publish a bunch of short stories.  We're very open to short stories to full length novels.
Tell me about The Marriage Project. 
I'm writing a book about how marriages have made it through cancer.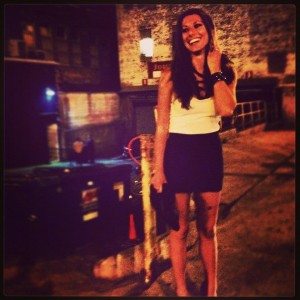 What is the synopsis of your first novel, Maid of Honor?  
Maid of Honor is like my little baby.  It was my first title that got published.  It's about two friends and one of them is getting married.  Josephine is the main character and she comes from a very wealthy family.  Sandra is Josephine's best friend whose mother was institutionalized when she was a baby and was taken in by Josephine's family.  The story is a kind of based on my life because I dated a twin and my friend dated the other one.
Where do you get your inspiration from?  Do you have a boyfriend?  
My relationship ended in March.  He was a big inspiration behind Chase Walker.  (Chase Walker is a character in Jillian's novel, Dating Chase Walker.)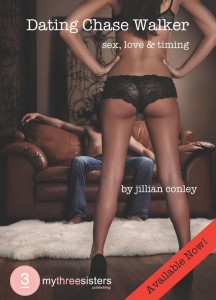 What do you like to do when you're not writing?
I'm very active.  One of my favorite things to do is put together events and bring people together.  That's why I think connecting is important… especially for women!  In the city it's hard to find good friends!
I wrote  a blog post about mean girls.  When [Dating Chase Walker] first came out, a lot of hurtful women came after me because I wrote about sex.  It was unnecessary.  I don't understand it.  Women should support one another!
 Can you tell me about your other novels?
Dating Chase Walker is my most recent one.  It's a novella.  It's actually a sexual love story.  It's based here in Chicago.  It's about a girl who is a writer and she's looking for inspiration.  She meets this guy who is a sex expert.  They go through this whole sexual affair.  People say it's like 50 Shades of Grey, but I don't think it is.  The novel is about a real relationship.  [The main character] Audrey is falling in love with Chase Walker sexually.  The first book leads into book two where Audrey finds real love and inspiration.  Right now, I'm finishing up book two.
To learn more about Jillian, visit:
http://jillianconley.wix.com/jillianraeconley
https://twitter.com/JillianConley