Are you dressing up this year for Halloween? You will need a costume, makeup, accessories, and of course, the right hairstyle to complete your spooky look! Mw-hahahahaha!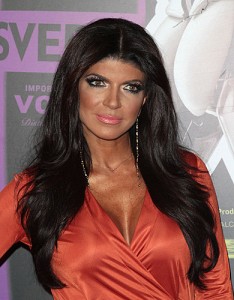 Hairstyles For: Gaga, Amanda Bynes, a reality star, Cruella deVil, Miley Cyrus
For pop culture inspired costumes, wigs are everything. If you plan on dressing up as Teresa Giudice, Melissa Gorga, or Snooki, purchase a "jersey girl" wig. "Jersey girl" wigs may even work if you plan on dressing up as a Kardashian. For Gaga and Amanda Bynes, purchase a pink, blue, or blonde colored wig.
Miley Cyrus' get-up at the 2013 VMA's will be a hot costume this year. If you have short hair, styling your hair like hers (two little buns) will work. If you have long hair, purchase a short, blonde wig and style it yourself. Spirit Halloween has great wig options: spirithalloween.com
Hairstyles For: Daisy Buchanan, a flapper girl, Marilyn Monroe, Elizabeth Taylor, a 1950's housewife
According to website hairstylestars.com, vintage hairstyles are not complicated to re-create! For a Daisy Buchanan costume, create your own faux bob. The website states, "Start by curling your hair completely and brushing through it with your fingers to create soft, loose waves. Pull your hair into a loose ponytail and tuck underneath at the nape of your neck. Pin your faux bob securely into place. To finish off this look, let two perfectly curly tendrils frame your face. Add a Gatsby-inspired accessory like a beautiful bedazzled lace headband to compliment your 1920's hairstyle." This hairstyle will work if you are dressing up as a flapper girl or Marilyn Monroe. Bold, defined curls are great for any retro look.
Hairstyles For: a Zombie anything!
For a zombie inspired look, apply hairspray and "backcomb" hair at the roots. Most people know this as "teasing" your hair. To make hair look grey, apply baby powder. People dressed as zombies can also wear their hair up in a crazy bun, ponytail, or braid. Even sleeping with your hair wet the night before will give it a messy, "undead" look!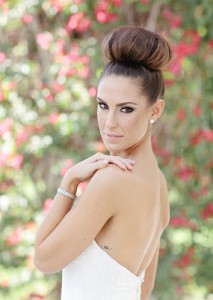 Hairstyles For: a cheerleader, farm girl, Greek goddess, Dorothy, ballerina
These hairstyles are super fun and easy! If you are dressing up as a ballerina, purchase a hair donut to get a perfect bun on the top of your head. You can purchase a hair donut at Claire's. If you are dressing up as Dorothy Gale, a farm girl, or a cheerleader, a perfect pony or pig tails will complete your look!
Claire's hair donut:
http://www.claires.com/store/us/goods/hair/cat1690017/hair+donuts/p31891…