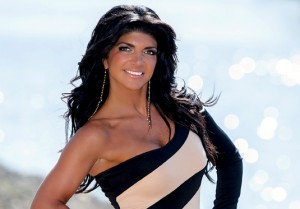 What's your relationship like with the Gorga's, Wakile's, and the Laurita's today?
We're all good.  We ended on a good note and that's how I want to keep it.
What's the down side to being on TV?
There's a down side to everything [in life].  By putting yourself out there, you're judged and criticized and scrutinized.
I'm sure you have to have very thick skin.
Yes, I would say so.  If you're a person who takes everything to heart, being on TV would not be a good thing.
Where do you purchase your clothes for the show?
I love shopping at boutiques.  I get a lot of my stuff at Posche, which is Kim D's store.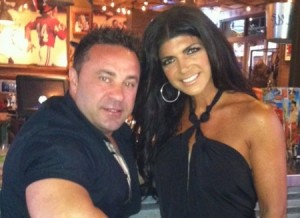 Where do you purchase your makeup?
I wear a lot of MAC.  I just bought a foundation from Laura Mercier, and I really like it.  I switch it up.  I don't just use one brand.  A lot of the time I do my makeup myself for the show.  My makeup artist just moved to New York, so it's hard for her to come to New Jersey.  Everyone keeps telling me that they love when I do my makeup.  Going forward for season six, I'm going to start doing my own makeup.
Does someone fix your hair before filming?
My hair lasts because it's thick.  I only do it every three or four days.  I'm not great with styling my hair.  I'm better with makeup.  I do have a hair dresser that does my hair.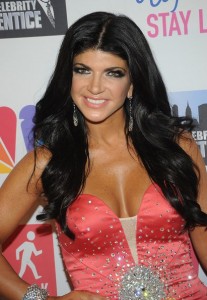 What are your future business ventures?  
We're manufacturing Fabellini in Italy.  I'm going to be at a few Costco's at the end of November.  And we're getting [Fabellini] out nationally.  I'm also coming out with a dessert line, Fabulicious Desserts.  I think I'm pretty busy now!
Follow Teresa: