Filomena Orsi DeMarco
Calabria, Italy
Emme Magazine was excited to interview Filomena Orsi DeMarco, a native of Calabria, Italy.  Growing up in Italy, Filomena had memorable holidays.  I am excited that she decided to share it with Emme!
Food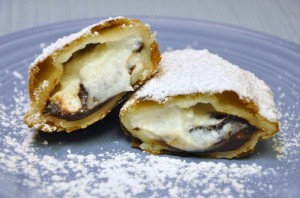 In our family, we would eat fish and vegetables on Christmas Eve.  We would also bake cookies, especially cannaricoli.  They are shaped like long gnocchi.  Yum!  We would make a fried dessert called cassatelle made with ricotta filling.  Lamb was prepared alla genovese with potatoes and homemade sopresata.  My family and I would make homemade macaroni!
*
Gifts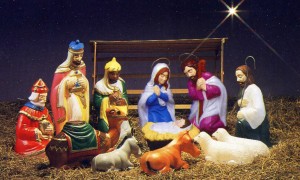 When it came to gifts, we would exchange cake, liqueur, or a bottle of wine.
As for decorations, we would cut shapes for our presepio (Nativity Scene) and gather moss from our olive tree.  We would then form a mountain shape and sprinkle flour (fake snow) on top of the mountain.  We would use a branch of bay leaves as a tree.
*
La Befana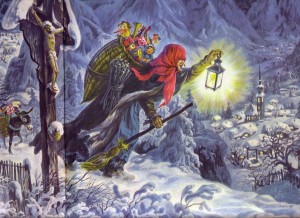 In Italy we didn't have Santa Claus– we had la befana!  I was always scared of her when I was little!  My mother told me that la befana enters through a keyhole.  La befana leaves good little children treats like oranges, tangerines, chocolate, and candies.  If you were bad, you would get a piece of coal!
*
Religion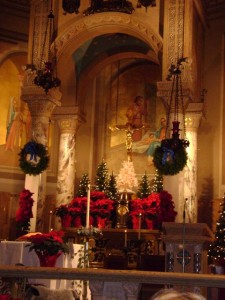 For our family, Christmas was a religious holiday.  On Christmas Eve, my family and I always attended Midnight Mass.  I enjoyed walking to church from our farm under a full moon.  Christmas wasn't so commercial.  It was all about the birth of Jesus, food, and being with family.