Are the cold winter months keeping you holed up in your house?  Do you need ideas to spice up your love life?  Here are some things you and your man can do that are fun and keep you cozy!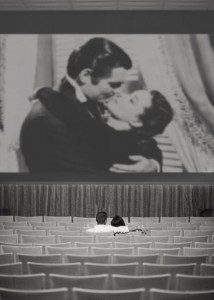 Cooking Classes— During the cold winter months, a warm meal is the dream!  Sign up for a cooking class with him.  Chances are the two of you will find some new recipes that you can enjoy on those cold, winter nights.  Yum!
Game Night— Crack open a bottle of wine, invite over some friends, and play games.  The two of you can do this without guests, too!  Emme's favorites are Candy Land, Monopoly, Clue, Apples to Apples, and there's always cards.
Ice Skating— Remember the scene in Serendipity when Jonathan and Sarah reunite on the ice skating rink?  This could be your moment.  On a chilly night, find a skating rink.
Spa Day— Manicures, pedicures, massages… yes, please!  When you and your guy feel the need to be pampered, this is the perfect date.  He'll love it!
Sporting Event— In Chicago, the winter months are huge when it comes to sports.  From Blackhawk games to Bulls games, there's always a sporting event.
Visit a Museum/ Aquarium— Staying inside a warm museum will not only keep you cozy, but you may learn something, too!  There's something so romantic about ancient Egypt, right?
Movie Marathon— Grab a stack of movies and have a movie marathon.  Don't forget to cuddle up under the covers!
Dance Class or Exercise Class— Do you like yoga or zumba classes?  Grab your man and attend an exercise or dance class.  Getting your blood pumping is not only healthy but will make you happier!
Throw a Party— Invite over friends and have a themed party.  Emme's favorites are a Mexican fiesta, a night in Rome, a Hawaiian luau, or a Gatsby inspired party.
Comedy Club—  Laughing and spending time with your man are the two best things!  Buy tickets to a comedy club that will be sure to crack you and your boy toy up.