It is the season of love!  Before you eat all of your candy hearts and watch The Notebook, the perfect makeup look is essential.  Makeup artist Francesca Ortale gave me the scoop on the hottest trends this season.  Get ready to look fabulously beautiful this Valentine's Day for the one you love!
Romantic– Remember gazing into the eyes of your first love?  According to Ortale, a "romantic" makeup look is very popular.  This look consists of pastel shades, a softer, blended eyeliner, and mauve pink lipstick.  Eyelashes should be separated.   This makeup trend is supposed to have a natural, whimsical look to it.  Cue a handsome prince riding in on a white horse!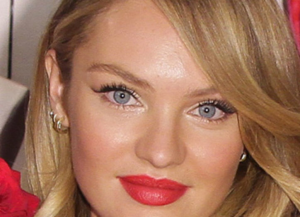 Classical– Sirens like Marilyn Monroe are known for this classic makeup look.  This look consists of a classic red lip, nude eye, and clean black eyeliner.  Ortale recommends lengthy lashes!  "This look is for the woman who wants to be noticed and feel sexy.  Red lips are empowering!"
Ortale recommends:  MAC red lipstick, Redd lip liner, Chanel Red for a more "blue" look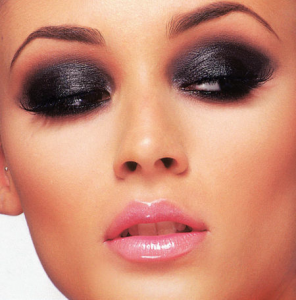 Sexy– Remember those smoky eyes a'la the Kardashians?  A "sexy" Valentine's Day look is definitely a dark, smoky eye.  The unperfected smoky eye is edgy and smoldering.  Adding a pastel pink lip will add the perfect balance to your makeup.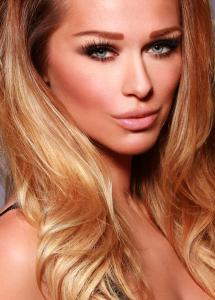 Bronze Goddess– A lightly bronzed skin with a peachy blush and a soft smoky eye will compete this bronze goddess look.  A neutral "kissable lip" and beautiful lengthy lashes will make you glow the goddess you are!
Ortale recommends:  wispy lashes, Nars Orgasm Blush, Tom Ford Lipgloss
Francesca Ortale has 12 years of experience in both hair and makeup.  She has worked with companies such as MAC Cosmetics and L'Oreal Professional.  She has worked backstage at fashion shows around the country.  She has also done the hair and makeup for models in photo shoots.  "I'm passionate, and very particular in my artistry," she said.  "I understand how makeup and hair photograph, and I'm always about bringing out the best version of yourself."