Are you originally from Chicago?  Where did you grow up and go to school?
I am from Arlington Heights, just outside of Chicago.  I went to John Hersey High School in Arlington Heights and I went to Indiana University.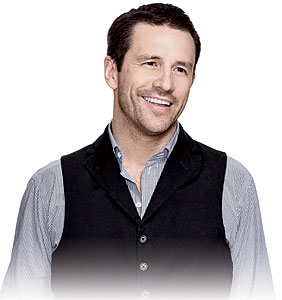 I read online that you were upset that Chicago was only being depicted in reality shows regarding the mob.  Because of your Italian roots, does that bother you?
It's a tired stereotype.  Being Italian-American, it's insulting.  People say to me, "I better be nice to you!"  It's so ancient!  My family came here from Sicily in 1905 to Chicago to get away from the real mafia.  I just think it's ridiculous.
What was your life like before going on the show?
Six years ago I transitioned from being in the mortgage business to doing events with my business partner Lonnie Rodriguez.  [It was] for people in their late 20's, mid 30's who had some extra time and money and wanted to experience nightlife.  It's for people who want to go out and check out the newest restaurants, lounges, clubs and want to have a higher end experience.  Fortunately, we've been successful in finding the right things for our following and taking care of them.  We have created a brand, Genuine Entertainment Chicago.  [Now] we're doing more than restaurants and nightlife and really focusing on Chicago.
Emme's Note:  Genuine Entertainment Chicago is now doing more entrepreneurial projects such as a women's handbag line and beverages.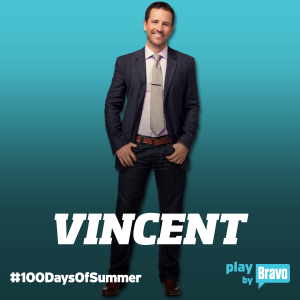 How did you get casted for 100 Days of Summer?
I have a good friend who does Fox News in the morning.  Years ago, she was my intern when I worked in TV.  She said they were looking to put together a show for people in Chicago who represent Chicago well and showcase Chicago in the summer.  I liked the idea because I've always been a big ambassador [of Chicago's tourist destinations].
Were you friends with everyone on the show before you started filming?
I knew everyone on the show at least a year.  Some for a lot longer.  I've known Pascale for 6 years.
Do you like the way you're being portrayed on the show?  Do you regret anything? 
I'm not the best at filtering.  (laughs) The show is capturing my reality with me saying things and then thinking, I shouldn't have said that.  (laughs)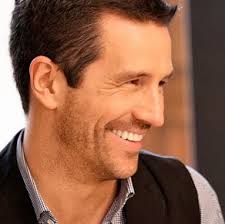 What is it about Chicago that you love so much?
For me, it's just something that's intangible.  As a young kid growing up in Arlington Heights, I would get the goose bumps when driving to the city and seeing the skyline.  I always wanted to be with it and in it.  I've been fortunate enough to live in Chicago now for most of my life.  I really want to enjoy every day and live in the city of Chicago.  I'm just in love with it.
Do you live downtown?
I've lived mainly in Gold Coast or Wicker Park.
I know your show just started, but are there any secrets you could spill about future episodes? 
I don't want to ruin anything for you!  Everyone's story goes through an arc.  It starts at part A and ends at part B.  Everyone's journey is interesting.  By the end of the show, everyone becomes more likable.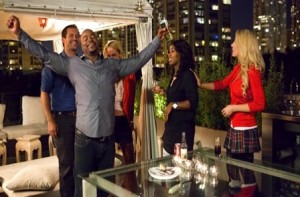 What are your future endeavors?
I'm just hoping to take geniunechicago.com to bigger and better places and work with bigger brands.  And make Chicago a more entertaining and tastier place.

Vince's Guide to Chicago:
Favorite Pizza:  That's a tough question!  There's thin crust and thick crust.  For deep dish, I like Gino's East (500 N LaSalle St, Chicago).  For thin crust, on Fullerton there's Pizzeria da Nella Cucina Napoletana (1443 W Fullerton Ave, Chicago).
Favorite Restaurant:  I like Big Bowl (6 East Cedar, Chicago).  There's something on the menu called chicken summer roll.
Favorite Dessert:  I have to say the butter cake at Mastro's (520 N. Dearborn Street, Chicago).
Favorite Date Spot:  A great date spot is Bavette's (218 W Kinzie St, Chicago).  It's very warm, dark, romantic and not too loud.
Favorite Bar:  A new bar is just opening.  I'm really looking forward to spending time there.  It's called Pearl Tavern (180 N Upper Wacker Dr, Chicago).
Favorite Hot Dog:  I like Wiener Circle (2622 N Clark St, Chicago).
Starbucks Order:  Iced grande unsweetened coffee.