Disclaimer:
The information presented in this website and the comments from Dr. Hughes are not intended to diagnose, treat, cure, or prevent any disease or psychological disorder. The information presented is not a substitute for medical, psychological or psychiatric treatment. You are advised to seek professional medical and psychological help as necessary.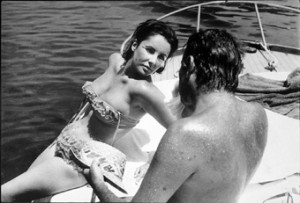 Help me, Dr. Hughes!  I like this guy who has a girlfriend.  What should I do? 
If you like a guy who already has a girlfriend, step away.  You can be friendly, you can be polite, but do not attempt to get involved in their relationship.  Why? Because there are no good results.  If he rejects you, you may be hurt, or worse, you may actually like him more and start behaving even more badly.  If he starts liking you back and it damages his relationship with the other girl, what does that say about him?  Perhaps that he is open to trading up in a relationship?  Even if you become the new girlfriend, won't you always wonder if he is keeping an eye open to trade up on you?  So if you meet a guy, express interest, and determine he has a girlfriend, apologize and be done.  If he is ever available, he can find you.  This isn't about being respectful to him, this isn't about being respectful to the girlfriend.  This is about respecting yourself.
Dr. Carsi Hughes received her Ph.D. in clinical psychology from Northwestern University Medical School. She is a licensed clinical psychologist who specializes in adult psychopathology, clinical neuropsychology, and psychoanalytic psychotherapy. Academic appointments include Associate Clinical Professor of Psychology and Post Baccalaureate Pre-Medical Studies at Dominican University.