Emme:  What was your life like before going on The Bachelorette?
Michael:  It was the same as it is today.  Still working at the U.S. Attorney's Office, and spending time with family and friends and loved ones.  Pretty typical for someone in their early 30's.
What kind of lawyer are you?
A good one!  I'm a federal prosecutor.
Wow.  So you're a good person to know!
I guess so.  I'm a good person to know if you're committing federal crimes, I guess.  I argue on behalf of the United States government to prove to a jury why someone should be found guilty of a crime.  I'm not a defense attorney, I'm a prosecutor.  I'm on the side of the United States government.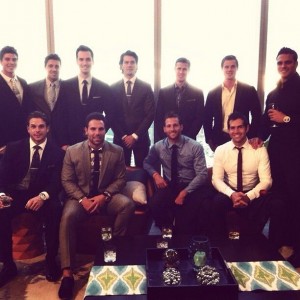 Obviously you have a super high-powered career.  Why would you want to take a break from that and go on The Bachelorette?
I had four different female friends of mine that nominated me.  They all separately nominated me.  I got a call that [the show] was doing a casting call in Orlando.  [Producers] said they wanted to meet me and to come up from Miami.  At the time, I was just getting over some heart-break in my life.  My girlfriend sort of moved on and moved away.  It was a distraction for me.  My friends had been telling me for some time that I would be perfect on The Bachelor.  I didn't go in with any expectations.  I just thought, 'it will be fun, and take my mind off of my ex.'
Did you have an instant attraction to Desiree?
The only season I watched prior to mine was Sean's season.  I was going through the [casting] process, and I had an interest in who was selected.  In my own head, I had three choices of girls that I would've been happy with.  If it wasn't one of those three [I wouldn't have gone on the show].  Desiree was one of the three.  Being that it was her, I was already attracted to her.  She's obviously very pretty, with all due respect to Chris!  He's one of my best friends.  She's the girl next door and very down to Earth and funny.  She had a lot of great qualities.
Were you surprised she ended up with Chris?
At the end of the day, I saw that she had an attraction to both of those guys. (Michael was referring to Brooks and Chris.)  I'd like to think I'm perceptive to those types of things.  She interacted with those type of guys differently than she did with me.  Brooks, Chris, and I were probably the three closest guys in the house.  I consider them my two best friends from that experience.  Zak and Drew are right up there, too.  Getting back to your question, I don't think I was surprised that she selected Chris.  I guess I was surprised she was able to recover so well after being so heart-broken after Brooks' departure.  Now, today, seeing how strong her relationship is with Chris, she really did recover.  She did end up with the one who was good for her, which was Chris.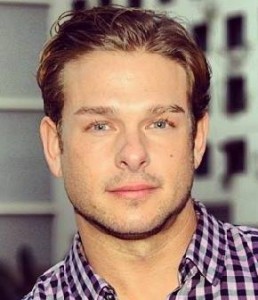 There was a lot of drama your season.  Why do you think that is?
To be honest, I think you're obviously only seeing a fraction of what's filmed.  [The show is] not to see how the guys got along.  It's Desiree's relationship with the guys.  For the majority of the time, the guys got along very well.  But, that did not get shown.  You start getting sick of each other and the competition gets the best of you.
You're with each other 24/7 with nothing to do but talk to each other.
Yeah.  You're all competing for the same girl, you don't have Internet.  You're not watching television.  It's a fish bowl.  People deal with that differently.  Some people get irritated by the production schedule and  being told what to do.  Some people act out and get on each other's nerves.  Different personalities deal with this experience differently.
I interviewed your pal Mikey Tenerelli last summer.
Mikey is one of my good friends too.  I got along with everybody except for Ben.  (laughs)  Even now, I don't have any bad feelings.  Looking back, it's kind of silly.  It was fun and hopefully it was entertaining for the people watching that 2 on 1 date.  Since that 2 on 1 date, there hasn't been one.  I guess Ben and I ruined that for every season.  (laughs)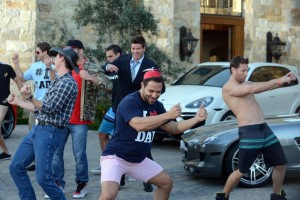 Ben got lawyered on that date.
Ben had a really bad limo exit.  It's all water under the bridge.  It's all in the past.
Speaking of Ben, he's on Bachelor in Paradise.  Why aren't you on Bachelor in Paradise?
Well, three reasons, I guess. No. 1, at the time they were casting, I was in a relationship with a girl I loved that I thought could be something.  I wasn't going to sacrifice that for trying to find love on television.  No. 2, there's no way that my job would let me take another leave of absence.  No.  3, Ben was going to be on the show and  so was AshLee.  (Michael and Ashlee dated.)
What happened with you and AshLee?
We dated for a few months.  We're very similar in many ways.  It's a good thing that we had a common bond.  We met organically.  My best friend from law school is from Houston and is dating a friend of hers.  We didn't meet through social media or a Bachelor event.  Unfortunately, it wasn't a match.  I live in Miami, and she lives in Houston.  It didn't work.  I wish her the best.

Have you found love?
No.  [My girlfriend and I] broke up before Fourth of July weekend.
Switching gears, what part of Italy is your family from?
Half is from Sicily, half is from Naples.
Have you ever been there?  Do you speak Italian?
Yes, I lived there for a semester when I was in college.  (Michael starts speaking Italian.)  I speak a little bit.  I'm a little rusty.  In Miami, the chosen language is Spanish.  I had an Italian minor at Notre Dame, where I went to college.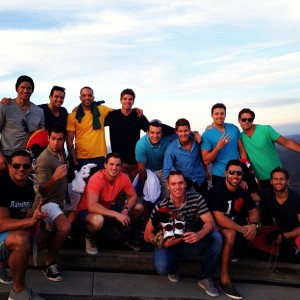 Michael's Favorites:
Favorite Movie:  I guess it's a toss-up between Braveheart and Shawshank Redemption
Favorite Ice Cream Flavor:  Mint Chocolate Chip
Starbucks Order:  Regular venti iced coffee
Favorite band/ singer:  Billy Joel
Favorite TV Show:  Right now I'm watching Last Comic Standing.  I really like Homeland.  I really like Parks and Recreation.