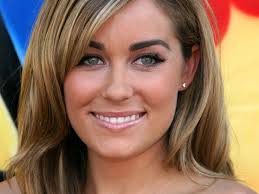 A "basic bitch" is supposed to be someone who is just a whole bunch of plain.  Some say, being basic means you shop at LL Bean and J Crew.  You enjoy pumpkin spice lattes and typing on their Macs.  You LOVE TV shows such as The Office and listening to Sara Bareilles and Colbie Caillat.  Most of all, your favorite type of social media is Pinterest.
Allure Magazine recently called Lauren Conrad basic.  According to Allure, this is recipe for being basic, which they say fit Lauren:
Hairstyle: Blowout or sausage curls.
Jeans: Skinnies
Smells Like: Vanilla Cupcake Body Milk
Nails: Essie Ballet Slippers
Do you think Lauren is basic?  What would you consider basic?