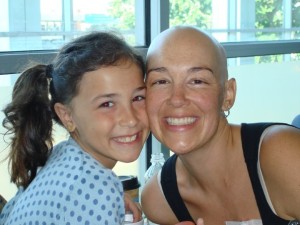 Kim, 40
Mullica Hill, NJ
I found a hard lump on my breast, and I knew that I had to get it examined.  On New Year's Eve 2007, I went in for a mammogram.  After the mammogram, they wanted to keep me there for an ultra sound.  I asked the technician what was wrong, and she didn't tell me.  I knew that the news wasn't good.
That night, my husband and I were hosting a New Year's Eve party.  I knew I was in for a hell of a year.  I was in bed by midnight, and the party went on without me.  A few days after New Year's, I went in for a biopsy.  That Tuesday, my doctor told me I had breast cancer.  My first call was to my husband.  I wasn't upset, I just wanted to get a handle on this.  I called my mother-in-law and mother, and we made a plan.  I bought a notebook and filled it with all of my options.  We decided to go with the doctors at Crozer Hospital.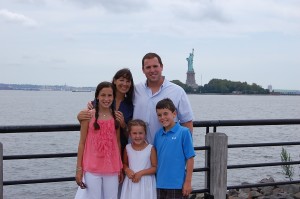 The plan I decided to take was doing a lumpectomy, chemo, and radiation.  My breast surgeon was amazing.  She told me she was going to do everything she could to save my nipple, and she did.  I was so relieved that she was able to do something like that.
During my surgery, they had to test my lymph nodes.  Out of 20 lymph nodes, only one was positive.  They diagnosed me to having Stage 2 B invasive ductal carcinoma.
I started my chemo in March and it didn't end until July.  After chemo, I had radiation until September.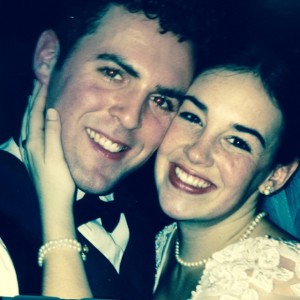 When my cancer was in remission, I became more aware of how lucky I am.  I became a more grateful person.  Other women were much older than me, and were at their treatments all alone.  I ALWAYS had my mother, my sister, or husband with me.  I was 34 when I was diagnosed, so why not me?  I was young enough to have the energy to fight it.
My kids are now much more aware of cancer.  I explained to them that once I lost my hair, it doesn't mean I'm getting sicker, it means the medicine is working.  I always made sure they saw the positive.  I am so grateful for my family and friends!