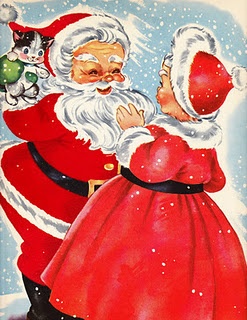 Disclaimer:
The information presented in this website and the comments from Dr. Hughes are not intended to diagnose, treat, cure, or prevent any disease or psychological disorder. The information presented is not a substitute for medical, psychological or psychiatric treatment. You are advised to seek professional medical and psychological help as necessary.
Although the holidays are meaningful to many people, often stressful, joyful, and sometimes even sad, it is great to see a question that goes straight to the silliness of the season.  We could all use a bit of silliness now and then!
THE GUY WHO GOES ALL OUT FOR THE UGLY SWEATER CONTEST
This guy has dressed not to impress his buddies, (who will ridicule him immensely) but to garner the attention of the ladies  Think about it– who loves ugly sweater parties?  GIRLS!  They compliment each other's sequined cross-stitched nativity-Rudolph-ski scene and have a good laugh  This guy may come across as someone who is super-fun and willing to do anything for a laugh; do not be fooled.  He is using a strategy to get attention from girls.  This is the same guy that buys a puppy and walks around the neighborhood or borrows his pal's newborn for a stroller ride.  Works every time!
THE GUY WHO DRINKS WAY TOO MUCH
Well, some guys will use any excuse to drink way too much, so why should a holiday party be any different?  If this isn't his usual routine, then it is likely that he is nervous and feels like drinking will help him cope with whatever event is going on.  Common places to drink too much include office parties (this can be a huge mistake!) and family parties.  If the drinking-too-much happens at a large social event, perhaps in the future, the guy should avoid these things or find better ways to cope.  If the drinking happens on an intimate date or at home, there are bigger issues.
THE GUY WHO IS A GRINCH
This guy, who thinks the holidays are "stupid" is either really bad or really sad.  if he's really bad, he is using this feigned superiority to get out of being generous.  This is the guy who says "i'm not getting you anything for Christmas.  Gifts are stupid, the whole thing is stupid.  He uses this line to rationalize his lack of effort for the holiday.  If he is really sad by saint the holidays are "stupid", he is really trying to cope with setting up expectations too high.  This is our classic Grinch character who is really a sweetheart deep down; he just needs to trust that his goodness will be reciprocated.  So if you are with a Grinch, start by being kind.  If his heart doesn't grow three sizes, then kick him to the curb.
THE GUY WHO DRESSES UP AS SANTA
This is the a guy that shines in the spotlight, loves being the center of attention, and is a good sport with kids.  To be a really good Santa, the guy needs to be a strong actor, a tolerant soul, and able to laugh at himself and defuse tension and ridicule.  If your guy wants to be Santa, you are lucky.  You've found yourself an assertive leader who is warm, sweet, adaptable, and able to find the joy in the season.   
Dr. Carsi Hughes received her Ph.D. in clinical psychology from Northwestern University Medical School. She is a licensed clinical psychologist who specializes in adult psychopathology, clinical neuropsychology, and psychoanalytic psychotherapy. Academic appointments include Associate Clinical Professor of Psychology and Post Baccalaureate Pre-Medical Studies at Dominican University.