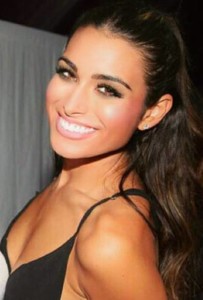 What was your life like before going on The Bachelor?
Basically, I was starting my freelance videography business.  Auditioning for The Bachelor is almost a year-long process.  It takes about nine months.  I was a student at Syracuse University.  I was a student until going on the show.
Why did you decide to go on the show?
My friends and I have been seriously joking about it ever since Ashley Herbert's season.  I always have trouble meeting guys!  A couple of years ago I had access to the equipment at school, and said I was going to make a very elaborate audition tape.
Why was it important to tell Chris that you were a virgin?  Do you regret it?
I don't regret telling him.  It's definitely private and personal, and I'm not [usually] comfortable talking about [it.]  If I was dating a guy for a couple of weeks, it would've come up.  I thought he should have known, especially with the way I was behaving.  I think that I was portraying myself as someone who is a little more sexual, someone who is more forward.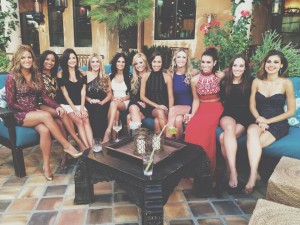 Why were you so emotional on the show?
I'm a very emotional person.  People think I was being dramatic, but it's such a highly dramatic world we were living in.  Also, that's just me!  If I were to go back, I would've tried to keep [my tears] to myself.  [But overall,] I was completely myself!  The first night you pay attention to the cameras.  After that, you completely forget.
What was Kelsey like?
I feel like Kelsey's actions speak for themselves!  She was someone we all felt wasn't being genuine.  When we were on the 2-on-1 date, I knew that it was going to be excellent TV.  In that moment, I knew I had to speak my mind and to not back down.
Are you friends with any of the girls?
Oh yeah!  I watched last night's episode [Feb. 16's episode] with Megan and Jade.  I'm very close to Kaitlyn and Becca.  We all text each other!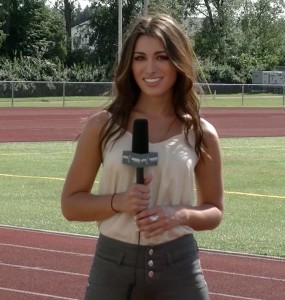 You have been making so many appearances!  What do you want people to know about you that hasn't been said?
Lots of people thought that I was overly dramatic.  You have to keep in mind that we film for 18 hours per day.  They always have a camera in your face.  They edit it down to two hours.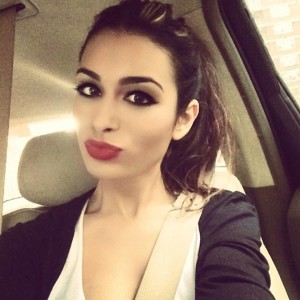 Tell me about your Italian roots.
I'm actually half Italian, half Dutch.  My grandfather came from Calabria.
Have you found love?
I have not!  No guys for me now!
Tell me about your blog.  [duchesskimberly.com]
I love all of the attention it's getting!  Tutorials coming soon!
What are your plans for the future?
In general, I want to continue with the blog, and my entertainment production company.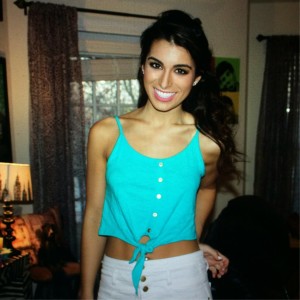 Ashley's Top Five:
Dunkin Donuts Order:  White Chocolate Mocha
Reality Show:  Keeping Up with the Kardashians, Donny Loves Jenny
Ice Cream Flavor:  Chocolate with Rainbow Sprinkles
Band/ Singer:  Taylor Swift
Movie:  Titanic
***
Ashley's Beauty Guide:
Lipstick:  Shade Satin by MAC
Nail Polish:  Anything light pink from Essie
Eye Shadow:  Anything dark brown by Dior
Mascara:  Voluminous by L'Oreal
Blush:  The Natural High by Bare Minerals
Stores:  Necessary Clothing in NYC, Forever 21, American Apparel