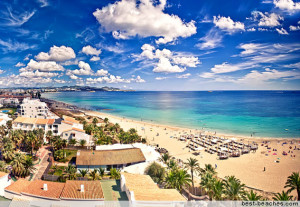 Have you ever dreamed of having a beer in Ireland, eating pizza in Italy, or watching a bull fight in Spain?  Of course you have!  Travel enthusiast Aaron Dembowski has traveled throughout Europe and knows the ins and outs of the beautiful continent.  If you plan on traveling to Europe this summer, Dembowski gives you everything you need to know about maneuvering around Spain, Italy, Ireland, the UK, and more!
When did you first travel to Europe?
It was in 2006 when I was a sophomore in high school.  I went with my Spanish club at Luther North High School.
How many times have you been to Europe?  How many countries have you visited?
I have been to Europe three times.  The third time I lived in Spain to teach English.  I have been to Spain, the UK, Portugal, Ireland, Italy, Belgium, Germany, Scotland, Morocco, Norway, and Poland.
What was your favorite country to visit?
I'm a little biased.  I lived in Spain, so I made many friends there.
What would you recommend seeing in Spain?
You have to see the tourist things.  You have to walk, wander, and get lost.  It's the best way to get to know a city.  Interact with with locals and go to mom and pop restaurants.  They have the best food!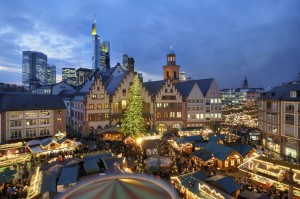 How can you travel throughout Europe on a budget?
It's a lot easier than you think!  The earlier you book your trip the better prices you will get on flights and hotels.  Do your research!  There are many travel sites that will give you better prices than others.  Also, be flexible.  Fly into another town and take a train to the city that you want to visit.  Travel during the week.  Weekend rates are more money.
You have traveled throughout Europe by yourself.  How did you do this?  Were you afraid?
I was apprehensive at first.  I had been living in Spain for 3 to 4 months at the point where I traveled around Europe alone.  But, I regret waiting that long!  It went smoothly.  You just have to plan, plan, plan and be super organized.  I wasn't afraid.  I met wonderful people.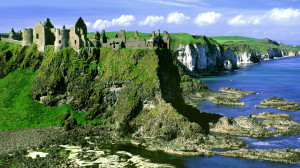 You stayed in a hostel.  Would you recommend it for Americans to stay there?
Hostels are super safe.  I've never had a bad experience.  However, just be aware that you're sacrificing luxury.  You are sharing a room with several people.  Sometimes 12 people share one room.  But, it's a way to save money.  Also, I was just there for sleeping.  I came home late at night, and left early in the morning.
What should Americans be wary of when traveling to Europe?
Try to be not to be perceived as a stereotypical American.  Be respectful, and do your research.  Be open minded.  Learn a few phrases.  English is the dominant language there, and you can get by with just knowing English, but go beneath the surface!  As for safety, use similar caution as you do in America.  I felt safer there than here!  Don't walk down alley ways at night.  Use your judgement!
Where are you traveling to next?  What are the countries on your bucket list?
I have a trip planned to Spain this summer!  The day after school let's out, [Dembowski is a teacher] I am flying into Madrid.  From there, I will go to Athens, Greece!  My students have been learning about ancient Greece, so I was inspired to see the ruins.  When I return, I will be able to show my students pictures and artifacts.  I love the quote, "I haven't been to every country, but it's on my list."  I would love to go to Japan or South America next.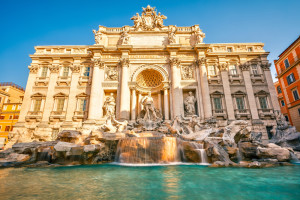 ***
Aaron's Best List: 
Best Meal in Europe:  My junior year of college when I traveled to Madrid, my friend and I randomly found this tiny restaurant.  To this day, it was the best chicken I've ever had.
Best Coffee in Europe:  Espresso in Italy.  The morning before I went to see the Vatican, I had an amazing espresso.
Best Bar in Europe:  Any bar in Ireland!  They always have the best live music, and the acts were great.
Friendliest People in Europe:  Spain.  The friendships that I made there will last a lifetime.
Best Architecture in Europe:  Rome.  The churches blew my mind.
Best Beer in Europe:  I had some amazing beers in Germany and Belgium.  But, my favorites came from the UK.  I would have to say the best beers came in this order:
1.  UK
2.  Germany
3.  Belgium
4.  Ireland