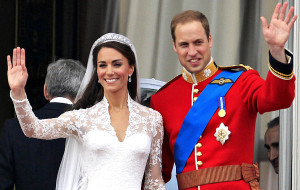 Becky and Adam
Bartlett
August 8, 2014
I met Adam on eharmony.  He was my third date on the website!  On our first date, we went to Fox and the Hound.  I remember after our first date I told my mom that this was the man I was going to marry.  He made me want to be a better person.  We got married at Chapel in the Pine in Sycamore.
The best part about planning your wedding is being able to live out your fairy tale.  You get to buy your dream wedding dress and pick out your flowers!  I had the world's biggest bouquet!  I got really into that!  The last minute things that have to be done two weeks before were stressful.  Some of our guests didn't get their invitations, so we had to figure all of that out!
Single girls shouldn't be afraid to try something new.  I was hesitant to try online dating, but I met the love of my life!  Try something outside your comfort zone.
I absolutely love being married.  I haven't stopped smiling, and Adam makes me the happiest woman possible.