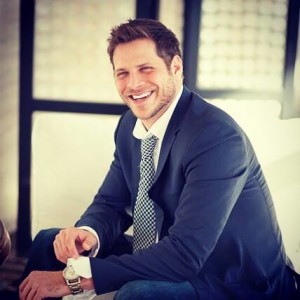 What was your life like before going on The Bachelorette?
It was pretty much the same.  I run a business with my family.  It's like an auto parts business.  We've been around for a long time.  I've been doing that since I got out of college.  My family was cool with me going on the show.  When I came back from the show, I just got right back into the swing of things.  I wasn't gone for very long.
Why did you want to go on The Bachelorette?
I just thought it would be something fun.  My ex-girlfriend was Nikki, [Ferrell, from Juan Pablo's season] so I thought why not?  I want to give it a chance.  My neighbor and I made an audition tape.  It was good natured and fun.  I think that's what got me noticed.
Obviously, you're known for being a little drunk on the show.  Why did you get so drunk?
It's not like I wanted to.  Going in there, you're a little nervous.  What starts off as a few drinks and having fun, and then I realized [the show] wasn't something I wanted to do.  I kind of knew they were going to go with Kaitlyn.  And, I couldn't see myself with her.  With editing, you can't see the fun stuff.  I had the whole room laughing.  From 8:00 p.m., to 5 in the morning, the girls don't even come into the house the first night.  That's why I made a joke, 'is this the gay Bachelor?'  It was just a bunch of a good looking guys dressed up, hanging out!  When you go in there, there's some awkwardness.  I'm very talkative person and I like to get people engaged.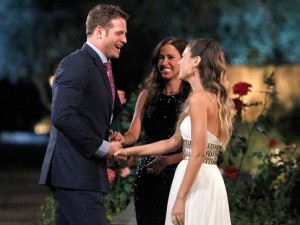 When do you feel like the atmosphere changed?
I would go to the bathroom, and four camera crews followed me around.  It's added pressure.  I've always made the mark as the entertainer, and it was a classic train wreck.
Did you feel pressure to become the prankster in the house?
I just kind of took that role.  That's who I am in real life.  I'm not a mean person.  When someone gets drunk the first night, of course there's going to be guys coming up to you and saying stuff to you.  They know you're vulnerable.  They're trying to send you home.  That's what JJ was doing.  Like I was saying, there was a lot of laughter, [too.]
What happened with the guys when you returned home?
I thought all of the guys hated me.  But after a month and a half of returning home, the guys on the show included me in on a group chat.  They said that they loved me.  It was fun.  I think there's an aspect of fun [that I had] that the public didn't see.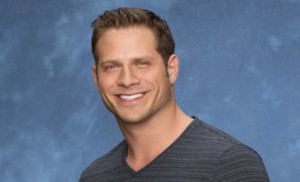 Did you want the bachelorette to be Britt?
Oh, totally.  I totally wanted it to be her.
What was it about Britt that you liked?
She's more my type of girl.  Kaitlyn has a lot of spunk and personality, but Britt seems more reserved.  Something about her face just intrigued me.
Do you regret going on the show since your stint on the show got a little bit of heat?
I don't regret going on the show.  People make mistakes.  People are more forgiving than you would think.  If I would have done it again, I wouldn't have gotten that drunk.  I let the night get the best of me.  As far as regrets, you live and you learn.  Things can make you stronger.  A lot of people have a  hard time bouncing back from that situation.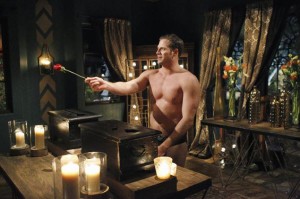 What's next for you?
For me, everything is open in the air.  I'm all about new experiences.  I do have a great life.  If nothing came from this, I wouldn't be disappointed at all.
I know you have dated Nikki Ferrell.  Would you ever reconnect and be a little Bachelor couple?
Nikki and I will always be friends.  We're just friends.  She's an ex-girlfriend.  She's an ex that I care about.  There's always going to be a friendship whether we talk or not.
Have you found love?
I think that I have.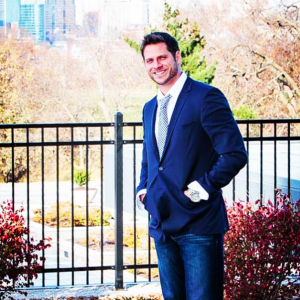 Ryan's Top Five:
Movie:  Wet, Hot, American Summer
Ice Cream Flavor:  Butter Pecan
Starbucks Order:  White Mocha, or a Carmel Iced Coffee
Band/ Singer:  Kings of Leon
TV Show:  True Detective