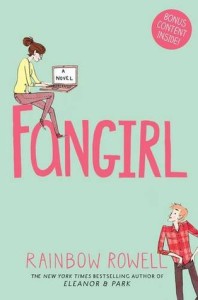 Fangirl by Rainbow Rowell
Fangirl is about a girl named Cath who writes a Simon Snow fanfic, (which is supposed to be like Harry Potter) online.  She's also going away to college, and is having some trouble adjusting to the new life.  After meeting some new friends, she tries to balance life as a college kid and her life as a fanfic writer.
***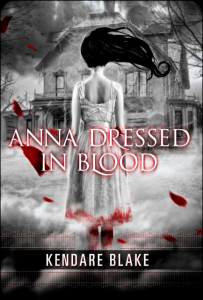 Anna Dressed in Blood by Kendare Blake
Cas is a ghost hunter, which means he travels the country killing ghosts.  Anna, a girl who was murdered during the 1950's, is his hardest project.
***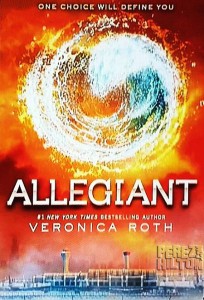 Allegiant by Veronica Roth
Now that dynamic duo Tris and Four can finally see what life is like outside the gate, what do they find?  And, what does the future hold for Tris?
***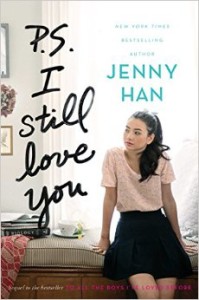 P.S. I Still Love You by Jenny Han
P.S. I Love You is the sequel of To All The Boys I've Loved Before.  In the last book,  we know that Lara Jean has fallen for Peter.  Lara Jean writes a letter to Peter to tell him her true feelings.  How will Peter respond?
***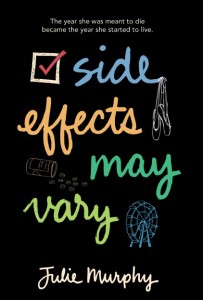 Side Effects May Vary by Julie Murphy
Side Effects May Vary is a different kind of cancer story.  Alice is in recovery from her leukemia, but instead of being happy, she is upset.  While she was sick, she used the time to right all of her wrongs– on her terms.
***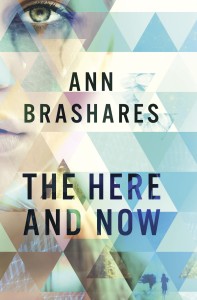 The Here and Now by Ann Brashares
Prenna arrives in present day New York City from the future.  She is not able to fall in love with anyone from our present day, but begins to fall for Ethan.  With Ethan by her side, she must escape her leaders for her safety.