Tell me about your career as a Navy Seal.  How has it effected your current career?
From experience over the last several years, from 2000 on, it's irreplaceable.  It's priceless.  We've been at war for 14 plus years at this point, and it's the longest we've been at war for the history of our country.  [The military] gives you experience that you wouldn't get exposed to in the regular world.  I've seen things.  I've had to be in leadership positions.  I've been tested mentally and physically.  This translates to the civilian world.  When I got out, I thought, 'How I am going to use all these skills in this world?'  Getting out, I knew I wanted to do what I love.  [I love] making this country better, making people better, and improving their mind-set.  So, I started a company to do that as soon as I got out called Dynamis Alliance.  I had a great response from it.  A lot of people have amazing feedback from it.
What exactly is Dynamis Alliance?
Dynamis means the will to fight.  In life, itself, we all deal with challenges.  There's always a point where we need to stand up and fight for what we believe in, whether it's an illness, sickness, improvement, relationship, or any dynamic in today's modern world.  We all have to find the will to fight in all of us.  That's what defines us.  I can't tell you how many people reach out to me and tell me that your crush everything and will to fight mindset has helped them with a sickness, an injury, or a relationship.  It's very humbling to hear that.  If you look at what we do, I focus a lot on problem solving and self-improvement.  That comes out a lot in my self-defense curriculums, where we teach people how to defend themselves, especially for women.  The percentage that you might have to deal with something life threatening, is very small.  But, that small percentage can be life threatening.  I'm passionate about dealing with modern-day threats.  Wherever that may be, there are things we can do to improve our physical capabilities and our mindset.  People can walk away empowered.  It changes people's lives.  We focus on the training and the gear to make people better dealing with modern-day threats, being a better person, and a better American.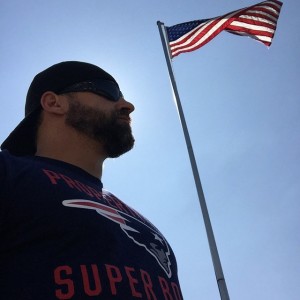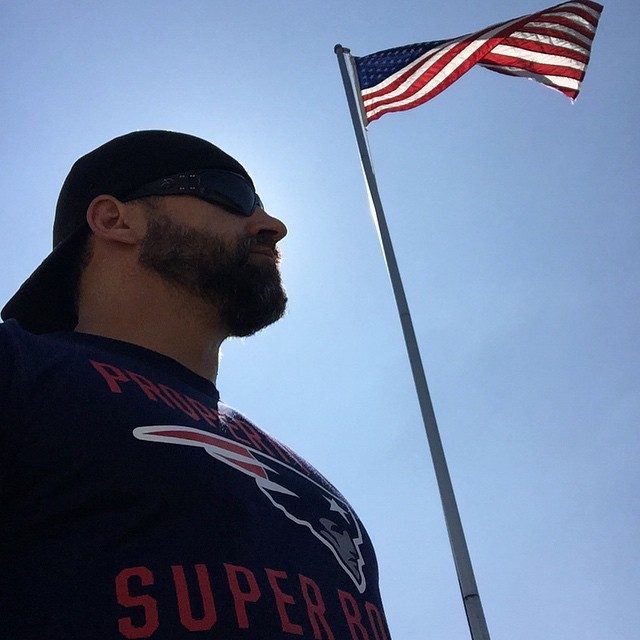 How have people reacted to Dynamis Alliance?
We have seminars we put on.  Out of all the seminars we've put on, we've never had any negative feedback.  I always say, 'Give me something to work on!'  People want to know how to improve themselves.  People are getting more physically fit.  They're eating better.  Everybody from single moms, to the dad who's responsible for a full family, everybody's embracing the lifestyle that we have.  We're just at the beginning stages of Dynamis Alliance.  I'm very passionate about making this one of the best companies in this industry, period.
Tell me about your career with the NRA.
I asked the NRA how I could help when I got out of the military.  I wanted to protect something that's very important to me.  And, when you get down to the root of it, it's self-defense.  It's doing whatever you feel necessary to protect yourself and your family.  I take this very seriously.  I've been able to educate younger people, even people who are anti-gun.  I have kids doing research projects on this.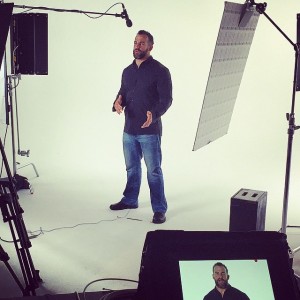 What advice would you give young people with conservative views?
I look at those kids with a lot values and a lot of strong roots.  Young kids that are generally conservative, I look at those young kids as leaders.  I've seen [kids with] more conservative views valuing and honoring the ones who have come before us, who have died for us to be able to do what we do today.  I really do look at those kids as leaders.  I say, continue to do what you believe in.  The right thing and the right values will prevail at the end of the day.  It can be difficult.  Keep networking, and keep growing.  I urge young kids to just be good Americans.  Be a good leader.  Have an American view.
What's next for you?
My passion is in Dynamis Alliance.  I see the impact that we're having on younger generations and other kids.  I want to keep doing that and grow that.  We do build leaders.  We need to keep empowering these kids.  Let's get reality in front of people and show people what they need to be paying attention to.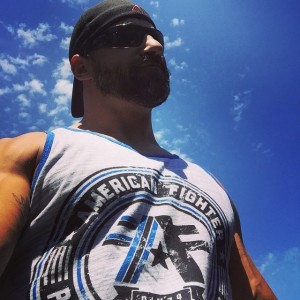 Contact:
Dynamis Alliance Facebook:  https://www.facebook.com/DynamisAlliance?fref=ts
Dom Raso Facebook:  https://www.facebook.com/DomRasoJr?fref=ts
Dynamis Alliance Twitter:  https://twitter.com/DynamisAlliance
Dom Raso Twitter:  https://twitter.com/DomRasoJr