1.  Bare Faced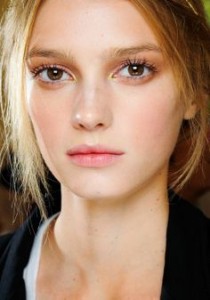 Growing up, did your mother ever tell you that less is more?  A huge trend this summer is to be bare faced.
2.  Purple Princess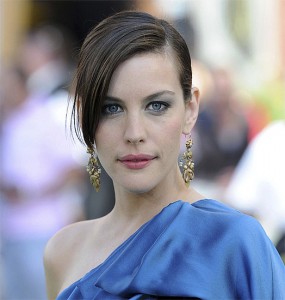 Purple eyeshadow is a hot ticket this summer.  Whether it's a lilac or deep purple, purple eyeshadow is a popular makeup trend.
3.  Ruby Red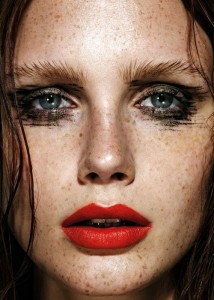 Even though red lipstick is a classic look, this summer it's especially heating up.  Rock a red lip on a date downtown or a night out with pals.
4.  The Low Ponytail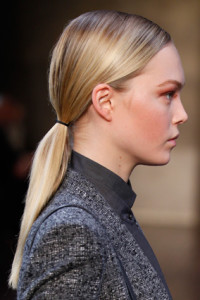 Who doesn't love a simple ponytail in the summer?  Rock your ponytail at the nape of your neck.
5.  Peace, Man!
The seventies are back!  Rocking a shimmery eye and natural hair is a huge trend for summer.
6.  Tiny Brows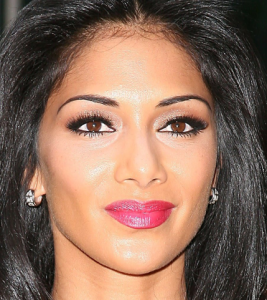 Big, bushy brows have been the craze, but for summer, big brows are out.  On the cat walk, pencil-thin silvery brows were popular.
7.  Get in My Corner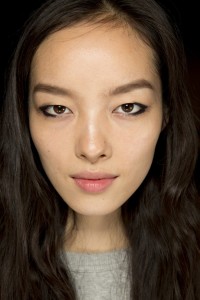 Instead of a cat eye, darkening the corners of the eye has been trendy.  Keep the line bold and straight.
Source:  www. vogue.co.uk