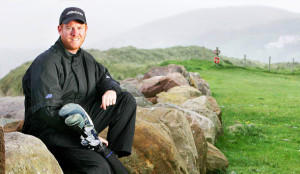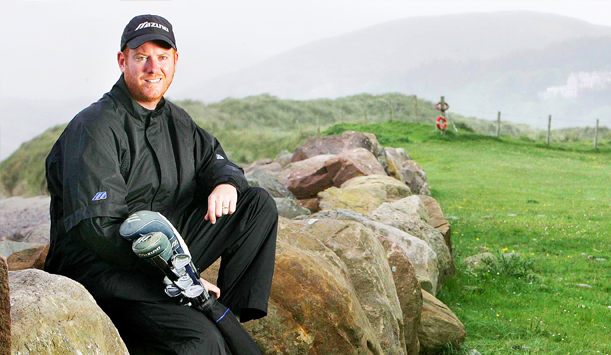 Where did you grow up and go to school?
I grew up outside of Philadelphia in a town called Media.  I went to high school in Delaware.  I went to Archmere Academy.  I went to University of Notre Dame for college.  I majored in English.  I ended up doing my MFA in fiction writing there.
Did you play golf in college?  How did you get into golf writing?
No.  I grew up around a golf course.  I grew up caddying and playing a lot as a kid.  My dad was a golfer.  I spent my summers at a golf club.  I went to school for English, and I wanted to be a writer.  They both kind of came together accidentally.  My first story was about a caddie, who was a prodigy golf player.  I started writing a story about him.  Getting into golf was a happy accident.  Once the book was published, I was able to write for different golf magazines, and then, I was a golf writer!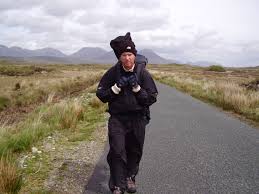 Tell me a brief overview of the books you've written.
A Gentlemen's Game is a novel about a golf prodigy.  It's a coming of age story about the insights of a country club.  The second novel is an adventure.  It's a story where I spent a year and a half trying to play professional golf.  I lived every golfers dream with a coach and trainer.  That was Paper Tiger.  I was a character in a story.  That led into A Course Called Ireland.  I walked Ireland, and played at every course in the country.  It was my best-selling novel.  I did a follow-up book where I did the same in Scotland, which will be out next year with Simon & Schuster.  It's another golf travel book.  The best compliments I get is people who don't golf but love my books.  No matter what you write about, it's all about the storytelling.
For A Gentlemen's Game, did you get to work with Gary Sinise?  Did you have any creative input?
Yeah, it was pretty wild!  A producer/ director contacted me and read the manuscript.  Since he was going to fund it himself, we did it outside the studio system.  I got to be very involved.  I wrote the screenplay, and co-produced the film.  I was 25 at the time, and didn't know anything about the film industry!  I was in L.A., figuring it out!  They filmed it in the Philadelphia area and L.A. area.  I was only four months out of my MFA.  I was writing a screen play, and meeting actors!
What obstacles did you run into when you were walking through Ireland?
I wanted to play Ireland like one big golf course.  But, you don't have a golf cart, you go by foot.  So I knew I would have to walk.  Sometimes it was 10 yards away, and sometimes it was four days away.  I had my backpack, and played the next hole down the road.  It was a great way of life.  I didn't have any kids, and just wandering around, I was living so incredibly simply.  I had little money in my pocket, and everything I needed was on my back.  It's an innocent way of living.  It's really wonderful.  Physically, it was very difficult, and the weather was difficult.  There are a lot of dogs in Ireland that roam around.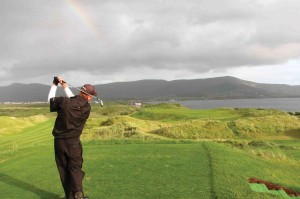 What are your plans for the future? 
Right now I have to write the Scotland book.  I was there from Apr. 25 to June 22.  I would love to get back to writing fiction. With the success of the Ireland book and Scotland book, I've been really blessed and this has allowed me to write fiction.  I'd like to write fiction, too, where I'm not a character.  Hopefully, that will happen!
What advice would you want to give to people who want to be writers?
The first advice would be to read.  The way you figure out how to write is to read books.  I am approached on a daily basis for ideas.  Everyone has an idea for a story.  I've only met one person who sat down to write that story.  So, you have to put in the work.  Read a lot and write is my best advice.  There's a lot of ways to be successful as a writer.  There's a lot of hustle.  If you have something truly great, you will get published.