Where did you grow up and go to school?
I am 22 and I grew up in Addison.  I went to Addison Trail High School.  I currently go to Elmhurst College.  I am studying communications and business.
What do you want to do when you graduate?
I originally wanted to go into nursing, but at Elmhurst there's a 2 year waiting list.  So, I want to go into pharmaceutical sales.
What kind of activities are you involved in outside of school?
My grandpa is involved in the Chicagoland Italian American Charitable Organization.  I help out with making Thanksgiving baskets for the needy and Toys for Tots at Christmastime.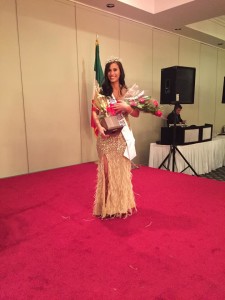 Why did you want to participate in the Columbus Day Queen pageant?
My aunt handed me the form!  I realized that I could keep my culture in my community alive.
What did you have to do to participate in the pageant?
You fill out a form with information about yourself.  Then the morning of the pageant, you meet from 9 a.m. to 1 p.m. to go over the dance and sequence of the pageant.
What did you have to wear?
We had to wear two outfits.  One was a cocktail dress to walk around the runway with and to do a little dance.  The other was a nice gown.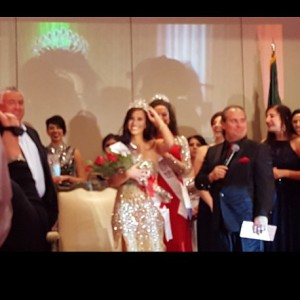 How did they choose the winner?
Out of 12 girls, they had semi finalists, a top 3, and then a winner, which was me!  One of the questions they asked us is what was your most important life message.  I said that it was to respect my elders and to love unconditionally.
How did you feel when you won?
I was shocked, and so happy!
What are your duties as the Columbus Day Queen?
I will be in the Columbus Day parade.  I will also be making appearances around the Chicagoland area for the Italian community.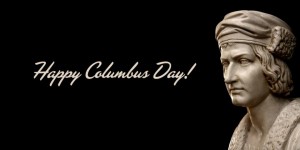 What part of Italy is your family from?
I am half Italian.  My family is from Bari.
What does your Italian heritage mean to you?
If I wasn't Italian, I wouldn't know the true meaning of family.  Growing up, we had pasta every Sunday.  My big family was always there for each other no matter what.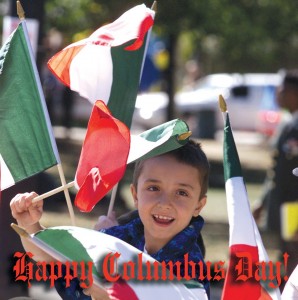 How do you feel about people who try to put down Christopher Columbus and want to get rid of the holiday?
Well, everyone is entitled to their own opinion.  Columbus Day reminds us of our heritage and he represents freedom.  It's a day of Italian pride.
Going forward, how do you feel about being the Columbus Day Queen?  What are your plans for the future?
I'm so exciting and honored.  I plan on meeting a lot of nice people who will help me in some way.  It will help me go out of my comfort zone.