Disclaimer:
The information presented in this website and the comments from Dr. Hughes are not intended to diagnose, treat, cure, or prevent any disease or psychological disorder. The information presented is not a substitute for medical, psychological or psychiatric treatment. You are advised to seek professional medical and psychological help as necessary.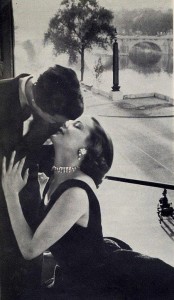 Hi Dr. Hughes!  How do I know if I'm in love?
Depends upon your definition of love!  There are so many ways to care for another person, and so many reasons that relationships work out.  If your idea of love, for example, is a deep friendship and intimacy, that may not be a great fit with someone whose idea of love is mystery and drama.  So before deciding whether or not you are in love, first think about what love looks and feels like to you.  Once you have that squared away (which may require trial and error) then you will much more easily be able to identify feelings of true love as it applies to you.
Dr. Carsi Hughes received her Ph.D. in clinical psychology from Northwestern University Medical School. She is a licensed clinical psychologist who specializes in adult psychopathology, clinical neuropsychology, and psychoanalytic psychotherapy. Academic appointments include Associate Clinical Professor of Psychology and Post Baccalaureate Pre-Medical Studies at Dominican University.