The weather is getting colder, you're feeling more romantic, and Christmas carols are in the air.  This time of year, everybody loves curling up with a sappy romantic comedy or a great drama.  Coming to a theater near you, here are some movies to catch during this holiday season: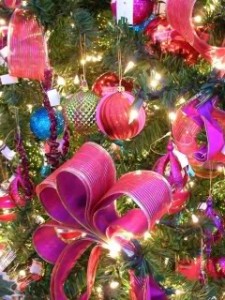 Carol
Nov. 20
Rooney Mara works in a busy department store during the Christmas season.  There, she meets Cate Blanchett, who is nearly divorced.  The two fall in love.
Creed
Nov. 25
Yo, Adrian!  In the seventh addition of the Rocky Balboa films, Rocky is training Apollo Creed's son, played by Michael B. Jordan.  This film teaches us to never give up and follow our dreams.
The Big Short
Dec. 11
Steve Carell and Ryan Gosling, Christian Bale AND Brad Pitt come together for a movie about the 2008 financial crisis.
In the Heart of the Sea
Dec. 11
The movie, based on the epic novel Moby Dick, details a harrowing whale encounter, leaving Chris Hemsworth and his crew shipwrecked.
Sisters
Dec. 18
Sisters Amy Poehler and Tina Fey reunite and hold an epic house party.
The Night Before
Nov. 20
Ladies and gents, we have another frat boy comedy on our hands!  Old pals Anthony Mackie, Seth Rogen, and Joseph Gordon- Levitt, have had a Christmas Eve boys' night for 12 years.  This Christmas, the boys have other obligations, and have one last crazy NYC Christmas Eve.
Joy
Dec. 25
J-Law portrays Miracle Mop inventor Joy Mangano.  In the film, she goes from single mom to the head of the multi- million dollar business.
Daddy's Home
Mark Wahlberg (yum) used to be married to Linda Cardellini.  Cardellini's husband and her kids' step- father, Will Ferrell, try to win back the kiddos' affection.  Hilarity will ensue.
The Danish Girl
Dec. 25
Before Caitlyn Jenner and Gigi Gorgeous, this film captures the story of Lili Elbe, a transgender pioneer.
The Hateful Eight
Dec. 25
Quentin Tarantino Samuel L. Jackson and Kurt Russell star in this post- Civil War Western.
The Revenant
Dec. 25
This film stars Mr. Leonardo DiCaprio, (swoon) but for once, he's not swoon worthy.  This Western survival thriller takes place in the Canadian wilderness in the midst of winter.
Concussion 
Dec. 25
Will Smith plays a Nigerian doctor who tries to understand the importance of head traumas, taking on the NFL.