It's that time of year for those fabulous Christmas parties!  So, how can you get together with friends this holiday season that's both festive and fun?  Host a cookie exchange party, of course!
Get a lot of great appetizers.  Before the cookie exchange, this is a great time to gab with your friends and catch up.
I made chips and salsa, hummus and veggies, Hawaiian bread with spinach dip, and cucumbers with cream cheese.  I wanted to keep all the options healthy!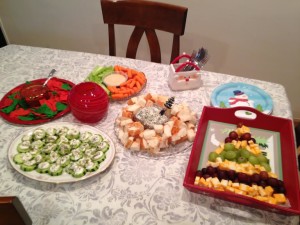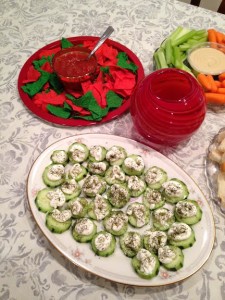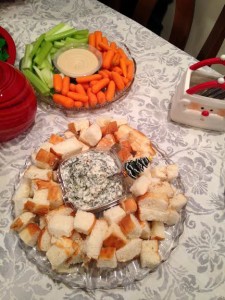 I also made a grapes and cheese Christmas tree!  I bought a block of cheese, and cut it into squares.  Then, I bought green and purple grapes.  I put down a piece of wax in the shape of a triangle so I would be able to make a perfect tree!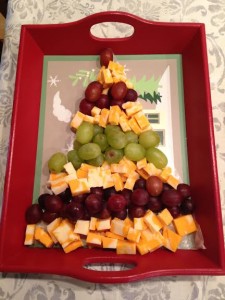 Create a hot chocolate and coffee bar for your guests so they can enjoy something hot with their cookies!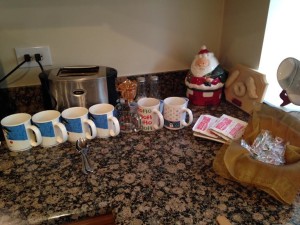 Have your guests bake three dozen cookies.  Display them out on plates at your party.  Then, have your guests take three dozen cookies of their choosing.  By the end of your party, you and your guests will have several cookies to eat throughout the holiday season.