Disclaimer:
The information presented in this website and the comments from Dr. Hughes are not intended to diagnose, treat, cure, or prevent any disease or psychological disorder. The information presented is not a substitute for medical, psychological or psychiatric treatment. You are advised to seek professional medical and psychological help as necessary.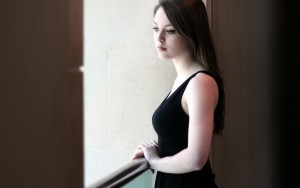 I'm single, but my coupled up friends always invite me on their dates, and I always decline.  Should I start going with them?
First, are these "dates"?  If it is set up to be lovey-dovey time with the couple and you are there as a 3rd wheel, that is uncomfortable at best, insulting and pitying at worst.  If it is more about hanging out as a friend group, that would be OK, only if you felt like it.  You are not obligated to spend time with people if it isn't enjoyable for you.
Is this couple asking you to join them and bringing along a "blind date" for you?  Mimi's advice:  do it.  Maybe the guy is a doofus or you just don't click.  That's ok.  If you don't go, you may be missing out on something potentially meaningful.  I know that after awhile, the thought of meeting someone new and being in a contrived date can be a real challenge.  Right before going out, you may have the sudden urge to sit on your own couch, drink wine, and watch Netflix all night with your dog.  Although this is a wonderful way to spend the evening, it doesn't get you closer to a relationship with an actual person.
That said, if you are single and looking to date, it is important to get out of your comfort zone and meet people.  If you are on a date with the couple, in the rec room in their basement, that won't get you very far.  But if you are meeting them at a new club or restaurant, don't always say no to these opportunities.  You may meet someone while out and that could be the start of your next relationship.  And if you don't, that's ok too.  Being open to new experiences will ultimately make you a more interesting person and that will only make you more appealing when you do meet someone.
Dr. Carsi Hughes received her Ph.D. in clinical psychology from Northwestern University Medical School. She is a licensed clinical psychologist who specializes in adult psychopathology, clinical neuropsychology, and psychoanalytic psychotherapy. Academic appointments include Associate Clinical Professor of Psychology and Post Baccalaureate Pre-Medical Studies at Dominican University.