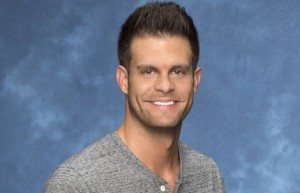 What was your life like before The Bachelorette?
My life was very simple.  I grew up in a small town called Columbia, Kentucky.  It's such a small town.  There's literally a Wal-Mart and two gas stations.
Well since you grew up in such a small town, what made you want to do something so big like go on The Bachelorette?
I figured it was a once in a lifetime opportunity.  Not too many people can say they've been on The Bachelorette.  I thought, why not?  Let's see what this show has to offer.
I come from an extremely large family.  I have six aunts.  They've been on me for years to do it.  I told them if they film [my audition video], I'll do it.  I wanted to get them off my back.  They were hounding me pretty good about it.  We sent it in May.  At the end of October, they said wanted to give me further interviews.  I went to Nashville for a casting call.  I met with two of the recruiters.  They said I was a great guy and had a great sense of humor.  They liked my accent.  They wanted to fly me out to L.A. I did another interview with thirty producers.  It went really well.  And, the rest is history.
I do like your accent!  Do girls tell you that all the time?
Well, thank you.  I don't know, I'm still single.  I guess it's not working too well.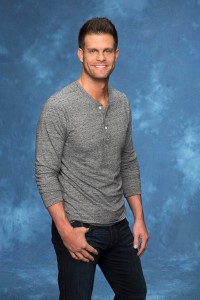 Tell me about your experience on The Bachelorette.
It was amazing.  It was a lot of fun.  You spend a lot of time with the guys that you're with.  You get some really close bonds.  Some of those guys will be my friends until the day I die, such as JJ, Ben Higgins, Tanner, Cupcake, and Sean.  I stay in contact with everyone.  I just talked to JJ earlier today for about 30 minutes.  It's kind of crazy how that works.
Did the producers approach you to be on Bachelor in Paradise?
If my memory serves me correctly, they asked me if I would be interested in doing Paradise.  I said I wanted to think about it.  I thought about it for a couple of days.  I knew I was going to be on the beach, and everything is paid for, and you're going to be going on dates.  It was kind of a no- brainer.  So, I said I would do it.  I mean, free drinks on a beach?  You can't beat that!
On the show you were painted as this villain.  Why do you think that happened?
I think it was the perfect storm.  The producers knew that Samantha and I were talking before the show.  If you take a single mother on dates and use her for a rose, that's not going to look good in anybody's eyes.  But, I didn't see that being a big deal because everybody was doing that to each other.   That's how it is!  Everybody is there for somebody else.  It just so happens it all got pinned on me.  That's part of it when you sign up for it.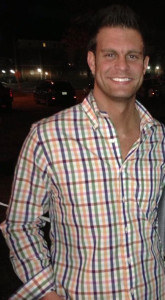 How has your life been since Bachelor in Paradise has ended?  Did you get any hate from the show?
I was getting hate mail when Paradise was airing.  People were taking the time to write and type letters letting me know how much of a scum bag I was.  They said I hoped that I died.  It's really hard to believe that people take that show as seriously as they do.
How did you handle that?
I bet I received around 150 to 160 letters.  It's people in my community or close to me, because they would have to know my parent's address.  I read a few of them and saw that they were all pretty much the same ones.  I only read five of them, and burned the rest.  My tires were slashed.  It was crazy there for a while.  People really take [this show] seriously.  Someone put a dead possum on my parent's mailbox.  Someone put a collar on it and it said Joe Bailey.
That's insane!  Did you call the police?
No, the police were never called.  I just thought if I ignored it, it would go away.  For about three weeks, my Instagram and Facebook accounts were receiving around 80 to 100 inbox messages telling me how much of a scumbag I was.  This was happening every day!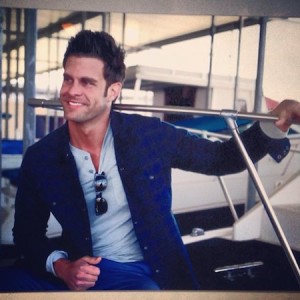 Did you get off of social media?
I just embraced it and went with it.  If someone made an inappropriate comment, I made one right back. I didn't even realize how gullible our society is when it comes to watching TV.  It's so weird when you watch it back, you know what really happens.  When you see it on TV, it's a little different.  People buy into it every time.  A prime example was when Tenley went on a date with Joshua.  When she came back, she went out with JJ.  Immediately, she went to social media and told everyone that it all happened over a span of a few days.
Do you regret doing the show?
I think I would've handled the situation differently.  At the time, seeing everyone else going on dates, and seeing people go on dates with other people, I didn't think anything of [the situation with Julia].  It was weird seeing how everything played out.  If everyone knew I was there for Sam, why didn't the girls say something?  At the end of the day, nobody cares unless they're going home.  In my case, I got the wrong shaft of it.
Do you still keep in touch with people from Paradise or were there too many bridges that were burned?
No.  I don't associate myself with a lot of those individuals.  I still talk to JJ, Jared, and Tanner.  All of the guys from my season know who I really am.  Ashley I. and I are really good friends.  I talk to her and also Amber quite often.
So, have you found love?  I know there were some Internet rumors you were dating Lauren Iaconetti.  
I think Lauren and I are two peas in a pod.  We get along really well.  There's nothing bad I can say about the girl.  We're at two different places in our lives.  She's going back to school and I'm doing my thing.  When you're hours away, you don't get to see each other as much as we want to.  I think we decided to slow down a little bit, and pump the breaks.  We're still close, and talk every day.
What are your plans for the future?  
I wouldn't mind doing reality TV again.  I've got some auditions coming up, that I can't speak about at this time.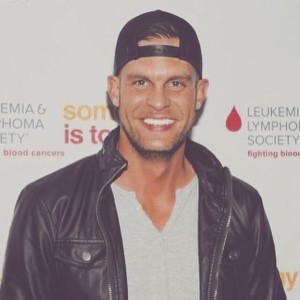 Joe's Favorites:
Favorite Movie:  Christmas Vacation
Favorite Ice Cream Flavor:  I like all ice cream!
Starbucks Order:  Americano
Band/ Singer:  G- Eazy, Yelawolf