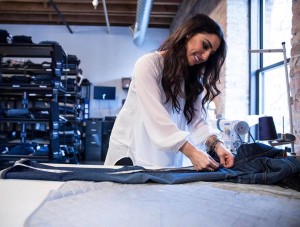 Where did you grow up and go to school?
I grew up in Elk Grove Village. I went to Conant High School. Then, I attended DePaul University. I majored in public relations and advertising. I minored in Italian and marketing.
Do you speak Italian?
I do! I'm more of a conversationalist in Italian.
Where do you work?
I work for a company called ZipFit Denim. We are changing the way consumers shop. We've been in business for 6 years. We specialize in finding men and ladies the perfect fit and custom tailored designer denim. Denim is our bread and butter, but we offer full apparel for men. The next step for ladies. We're all about fit first. All of our tailoring is complimentary and most, if not all, department stores charge for these extra things. We also do custom distressing, long lengths and custom maternity, so this really sets us apart. We're definitely a game changer in the space!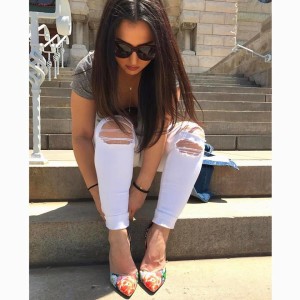 What's your position with the company?
I am a Senior Fit Expert / Stylist. (We say fit expert).
What are your responsibilities?
I'm in sales, but since we're in the start-up world, I get the opportunity to have my hands in many things. I love helping with photo shoots or anything with social media. I love selling our product because I'm so passionate about what we do. It comes easy for me to develop a trusting relationship with clients!
Where do you travel for your job?
I go to New York and L.A. a lot. We set pop up shops at major companies. We've had pop up shops at Facebook and Twitter, just to name a few!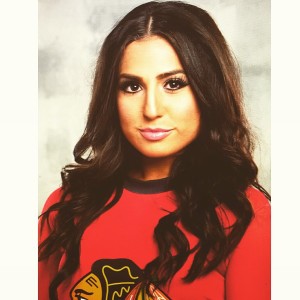 What do you like the most about traveling?
I love getting out of the city from time to time.
What's your favorite town?
New York and I have a love/ hate relationship! I enjoy it for about four or five days. After that, I'm ready to go home. I love going to southern California! I have fittings from Laguna Beach all the way up to Malibu. I have to drive the coast, which is fun. Plus, my best friend just moved out there!
Tell me about your career with the Chicago Blackhawks.
I was on the Blackhawks Ice Crew for five seasons. I started figure skating when I was 4 and as soon as I turned 21, I wanted to try out for the team. I went through two Stanley Cups with the Blackhawks and I have made such amazing friendships. I have 20+ sisters that I never would have met. I love skating and it will always be a part of who I am.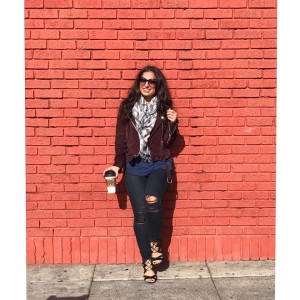 Tell me about your blog, JChicChicago.com.
I really enjoyed writing at DePaul. It's a stress reliever for me to write sometimes. I've met some really cool people along the way. I've recently gotten accepted into Windy City Bloggers of Chicago and I'm really excited about that. I've also had the opportunity to style photo shoots for large consumer brand ads like K-Mart and Sears.
What do you like do for fun?
Besides shopping, 😉 I like to be with my friends. I love spending time with my big, crazy, Italian family! I am so fortunate to see my cousins and grandparents often. It's never a dull moment with us!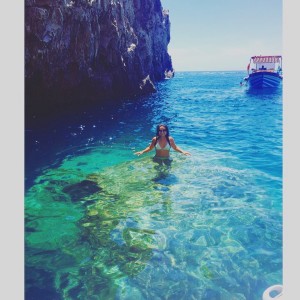 Julianna's Favorites:
Starbucks Order: cold brew coffee with almond milk
TV Show: Sex and the City
Ice cream Flavor: Anything peanut butter!
Favorite Band/ Singer: Drake
Favorite Movie: A Bronx Tale