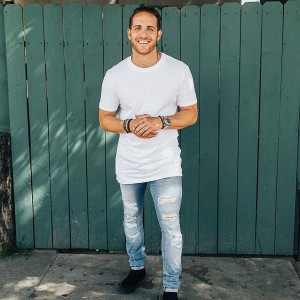 Where did you grow up and go to school?
I was born and raised in Long Island, New York. I went to high school in Long Island and I graduated in 2005. I moved to South Florida.
What part of Italy is your family from? Can you speak Italian?
My great-grandfather was from Northern Italy. My great- grandmother was half Italian, half French. On my mom's side they are from Ireland. I'm a mutt! I just have a strong Italian last name.
Your mom seems so cool!
She's got a lot of fans! People like to talk to her.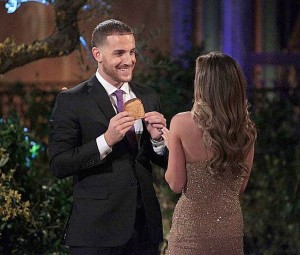 Why did you want to be a contestant on The Bachelorette?
I was given the opportunity to be on a television show, and I thought that was pretty cool. It was an opportunity to meet a wife, as well. There were two positive incentives.
What was the process like applying to be on the show?
It was a lot of e-mails and I had to answer a lot of surface level questions. It all worked out in the end. I got called that I would be on the show, and I was really excited.
What was your connection like with JoJo?
I didn't have enough time with her to get a romantic connection with her. We kissed, but it's a very unorthodox situation to be in. I was definitely out of my comfort zone. I've haven't been the type to [be aggressive.] It was definitely a learning process for me to move faster in a relationship.
JoJo and I were cool. We always joked around. JoJo said in the Men Tell All that she always felt comfortable around me. I wasn't able to show her the romantic/ boyfriend side of me.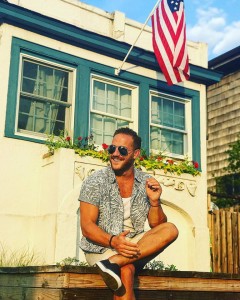 What was your dynamic with Chad?
I never had a problem with Chad. It became more of a thorn in everyone's side. All the interviews consisted of asking about Chad. I couldn't concentrate on my connection with JoJo because I was worrying and talking about what Chad was doing. He saw the attention he was getting from acting like that, and he ran with it.
How is Bachelor in Paradise different from The Bachelorette?
The dynamic is very different. There isn't one girl and there isn't one point of interest. If you're not clicking with one girl one day, there's more girls [available]. The success rate is bigger because you seek out these relationships. There's more than one option.
What exactly happened with Izzy on Bachelor in Paradise?
Our breakup was a big part of the storyline. They didn't really edit anything out. It was pretty straight forward. I told her on a double date with Grant and Lace that I didn't care about dating anyone else. I wanted to leave there with Izzy. She had a sudden change of heart and wanted to get to know Brett. I didn't see that coming.
[After we broke up, I decided to move myself from the situation]. All of my energy was drained from being with Izzy, and I didn't want to start something new with someone else — I didn't care to at that point. All my eggs were in one basket with her. I thought it would be better for me to leave.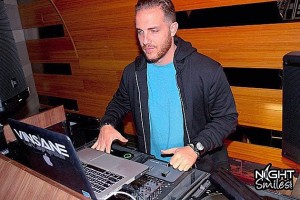 Have you been in contact with Izzy?
It's been some time since [our breakup] aired. We've seen each other at different events. That part of my life is behind me and we're great friends. We have nothing negative to say about each other. That's behind me — I'm moving forward!
Have you found love?
I wouldn't say love, but I've put myself back out there. Post going on the show, it's given me a boost in my business and music career. It's hard to maintain a relationship while being on the road. It's hard to have a girlfriend. Right now, it may sound stubborn, but I'm worrying about myself.
What does the future hold for you?
I want to keep building my brand. I'm not afraid to talk in front of cameras. I want to build my social media. I want to tour and keep having fun. I'm going to try to roll that into something bigger within the next couple months.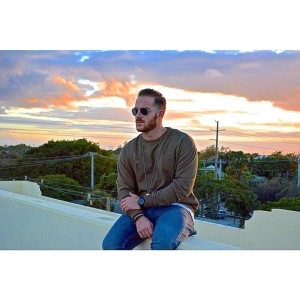 Vinny's Favorites:
Starbucks Order: I'm not a big coffee drinker! I usually get a peppermint mocha and salted caramel around the holidays. I also like the berry hibiscus drink.
Reality Show:  Shark Tank
Ice Cream Flavor: Peanut Butter
Band/ Singer: Bruno Mars, Sam Hunt, Chris Lane. I like everything! I'm very versatile in the music department.
Favorite Movie: A Bronx Tale
Follow Vinny:
vinnyvinsane.com
Facebook: @VinnyVinsane
Twitter: @VinnyVinsane
Instagram: @VinnyVinsane