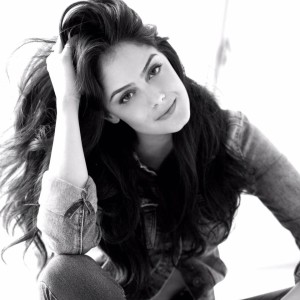 Where did you grow up and go to school?
I grew up in Melrose Park. I went to Trinity High School. I graduated from Columbia College Chicago. I graduated with a degree in fine arts and a concentration in fashion design.
What part of Italy is your family from?
They're from Sicily and Calabria. I understand Italian, but I don't speak it.
When did you become interested in acting?
I started getting into modeling when I was 16 or 17. Then, I was Miss Italia nel Mondo. As soon as I was able to drive, I would go on casting calls.
What was your first job?
My first ad was for Neutrogena. It was a wrinkle ad, and I was only 17! When I finally got an agent, they started sending me on commercial auditions. I got my first role in a movie when I was 20.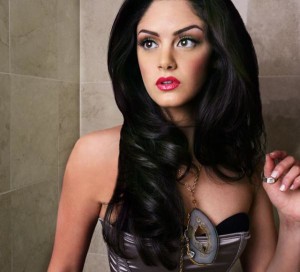 Tell me about your makeup career. 
When I was 19, I started working at MAC Cosmetics. Makeup is very easy to me. I made some connections and I started doing makeup on the set of Chicago Fire. I also did makeup for Divergent and other productions that were being filmed in Chicago.
Why did you decide to move to Los Angeles?
I wanted to move to L.A. to pursue makeup and acting. When I moved to L.A., I didn't have a job and started something for myself. I started doing makeup for clothing lines, productions, and YouTube videos while auditioning for acting jobs and commercials.
How did you start your cosmetic line, Carlucce? 
I started with only a few hundred pieces. I'm in the process of formulating. I hope to re-launch in the fall. The website for the line is carlucce.com.
Do you plan on moving back to Chicago?
In January of 2016, I was going to move back to Chicago. But, I met someone! We went out on a date on March 3, 2016, and March 3, 2017 he purposed to me. So, I'm engaged! While I was ready to head back to Chicago in 2016, my fiance kept me back here. We love to travel!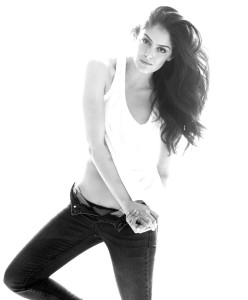 You just got back from Romania filming the movie, See You Soon. Tell me about your character.
I play the antagonist to the main character with a really heavy New York accent.
Did you have to work with a dialect coach?
No, I'm really good with accents. I studied New York accents a lot. I watched My Cousin Vinny the night before I auditioned!
What is See You Soon about?
The movie is a romantic drama. It's about a soccer player that is engaged to a girl from L.A. He gets injured, and she shuns him because his career is over. He takes a vacation on a cruise ship. He meets this Russian girl that he ends up falling in love with. The Russian girl and I work together on the ship.
My character is named Amanda and I'm kind of obnoxious and I'm always pampering myself. It was hard for me to play a mean girl! I really like the actress who plays the main character. In between takes I always said to her, "I love you!" (laughs)
How did you prepare for the role?
I watched My Cousin Vinny and listened to Marisa Tomei. In the film, I'm in about six or seven scenes. The story is really beautiful. There's some tragedy in it, but I don't want to give it away.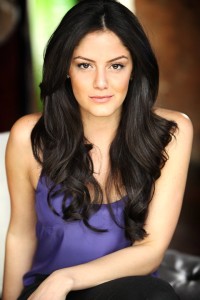 Were you the only actor cast from L.A.?
Yes! The director wanted everyone to be from Europe, however, he knew that he wasn't going to find an actor in Europe with a New York accent. He pushed for me to get the role. Harvey Keitel is also in the film, who is very talented. The rest of the cast was from Europe.
When is the movie coming out?
It might take six months or more with editing, but the movie will be coming out soon. They will definitely be having a premiere.
What was it like working with John Corbett on Baby on Board? 
It was my first role! It was in Chicago. I was uncomfortable with dancing in front of him. It's funny I always get casted in sultry roles.
It was cool working with him, though. Jerry O'Connell was very sweet. John Corbett was kind of flirty! (laughs) I've worked with a lot of cool actors. I've worked with Ed Westwick and Minnie Driver.
What celebrity do you think was the most down to earth that you've worked with?
I would say Taylor Kinney. I worked with him everyday for two seasons on Chicago Fire. He's very down to earth.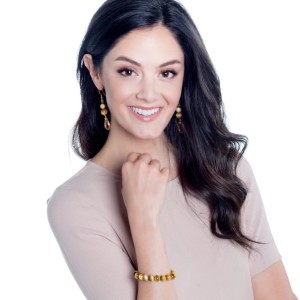 What kind of future projects do you have coming up?
With makeup, I plan on finalizing the new packaging and launching my line. I also want to get more movie parts.
What advice would you give someone who wants to start acting in Chicago?
I tell people to try to get  job on set as a production assistant. When you set foot on set, it's a whole different ball game. There's so many opportunities in Chicago, so build your headshot and resume before moving to Los Angeles.
What are your plans for the future?
Everyday, something changes! When I get married and have kids, I will end up back in Chicago. Until then, I have no plans! I want to continue acting and get this makeup line off the ground. It's a fun business.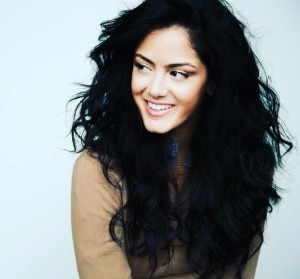 Carla's Top Five:
Starbucks Order: iced soy latte, half soy, half water
Favorite TV Show: Friends
Ice Cream Flavor: I don't eat ice cream! But, my guilty pleasure is Halo Tops Creamery.
Favorite Band/ Singer: U2
Favorite Movie: The Departed