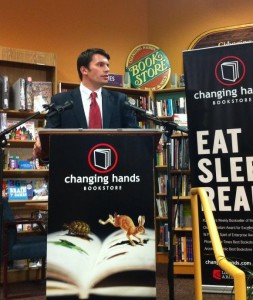 Where did you grow up and go to school?
I grew up in Cicero and North Riverside. I went to St. Mary's School, Komarek Elementary School and Riverside Brookfield High School. I went to Northern Illinois University.
When did you become interested in politics and attending law school?
I became interested in politics when I was really young and growing up in Illinois. Everyone was fascinated by politics and everyone talked about it. When I was little, I remember the adults sitting around the table and talking about politics like it was really important. I thought it was interesting because I wanted to do something important with my life.
When did you become interested in going to law school?
What initially interested me in becoming a lawyer is that I could make enough money while having a flexible schedule where I was really in control of your life. It was also a job that really opens up your opportunities in politics. The last position I had in politics was for the Arizona Attorney General. It was a legal job. If I hadn't gone to law school, I wouldn't be able to serve in that capacity. There is a lot of different things and opportunities you could do as a lawyer and in politics.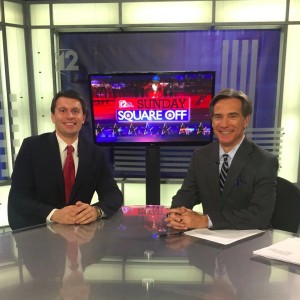 Where did you get your conservative views?
It was very organic. When I was younger, I was  forced to join a labor union when I was 15. All I wanted to do was bag groceries at Jewel to get ahead in the world. I wasn't allowed to get a job there without joining a union. I asserted by beck rights when I was 15 years old. Even when I was a little kid I realized nothing is free, and somebody pays the bill for everything.
Do you think conservatives will make a comeback in the culture wars?
Yes. I think the Left has overreached. No one is allowed to talk except for them. People are seeing right through it for the nonsense that is and they're not going to put up with it. Conservatives in America have been at their highest point since the 1920's.
We have more governors, more state-wide elected officials, we have a huge majority in Congress and we're going to gain seats in the Senate. We have the presidency.
Tell me about the books you've written.
I grew up as a story-teller. Being able to tell good stories was important, whether it was around the dinner table or with friends. I always liked telling stories. Now, I tell stories from history. I try to write about things that are interesting but have been over looked.
My works include "The Presidents' War: Six American Presidents and the Civil War That Divided Them," "Congressman Lincoln: The Making of America's Great President" and "Founding Rivals: Madison vs. Monroe, the Bill of Rights, and the Election That Saved a Nation."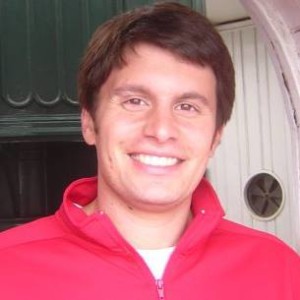 What are you writing now?
I'm writing about the O.J. trial of the 1800's. Daniel Sickles murdered his wife's lover in front of the White House. His wife's lover turned out to be the U.S. Attorney for the District of Columbia. It was the original O.J. trial. The whole country couldn't stop talking about this.
When will it be out?
It will come out in 2019.
What's your process for writing a book?
It's a ton of research, but it's all fun. I don't have researchers. Why would I let someone else have all that fun? (laughs) It's super fun and super interesting. It's like building a house. Michelangelo used to say, all of my sculptures were in the marble, I just had to find them.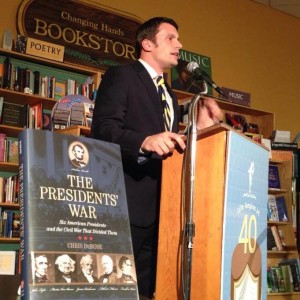 What do you do to promote your books?
I do a lot of radio interviews. I also appear on CSPAN book TV and National NPR. I do a ton of print, radio and television. I've been invited to go speak to members of Congress at the U.S. Capitol. Actually, Steve Scalise invited me. He's a big Lincoln fan. I've been everywhere from D.C. to California.
Would you ever want to run for office?
Stay tuned!
To be a conservative, you have to be very thick-skinned. How do you deal with criticism?
As a conservative, you've been developing this thick skin your whole life. Your grade school teachers probably didn't agree with you politically. Your favorite actors hate you! Imagine that? You support their career and you give them a chance to have their dream career, and they hate you. Your favorite singers, hate you. Your college professors were very aggressive in most cases. The mass media thinks you're wrong. You've been presented with the contrary view-point by everything you believe your entire life. It's amazing that anyone is a conservative.
What advice would you give someone who wants to emulate your career?
I'd say don't wait for any of the things you want to do, because there's always an excuse not to do something. If you want to go to law school, take the LSAT and go to law school. The no. 1 advice I give to perspective lawyers is to watch your debt. Avoid a private law school unless they plan on giving you a scholarship. If you have a million dollars in debt, it's going to affect your choices as a lawyer. Also, start getting involved in campaigns.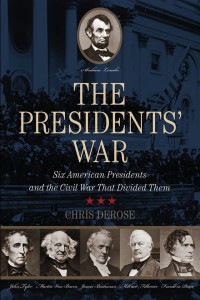 What do you like to do for fun?
I actually haven't worked a day in my adult life. Writing, promoting and researching books is fun. I've had fun in the way I've practiced law. If you get to the point where you don't have a distinction between work and play, then everyday is a vacation. But, I do a ton of traveling. I've been on seven big international trips for a month or longer. I've been everywhere in the United States. I like to see new places and learn about their history and try new things.
I also like to be with my friends and play bar trivia.
What's your favorite place you've traveled to?
I really like London. I studied abroad when I was in school. I got to travel all over Europe when I was in law school. I'm in a group called British American project. The mayor of London is in our group and lots of members of Parliament, doctors and business people.
I also have to give a shout out to the homeland, Italy. I've been to a lot of cool places. I've probably been to 20 different countries.
Do you like residing in Phoenix?
Yes! The weather is nice all year round. There are low taxes. Real estate is very affordable.