emme:  Why did you decide to go on The Bachelor?
Casey Shteamer:  In the best case scenario, I fall in love with the love of my life.  In the worst case scenario, I have a great, unique learning experience. So why not?
emme:  You were the only girl in the house who befriended Courtney– what did you see in her that the other girls didn't?
CS:  Courtney and I first became friends on the first night.  I can't do my hair to save my life, and I actually just let it air-dry for the first night. I thought it looked terrible, and she sat in the bathroom with me during that night using some curling iron another girl had snuck in, fixing my hair. She didn't even know me, but she was so sweet right off the bat.
I was instantly attracted to Courtney's energy because she didn't seem to have the need to be the center of attention the other girls had at times, especially that first week. The first week of the show was hard because I think most of the girls had a hard time being themselves in the beginning, and it seemed like everyone was competing to be the center of attention. I never got that vibe from Courtney, and I appreciated that.
is that he had always thought he had my emotions even after we broke up.   And for me to so outwardly take the steps to move on from that relationship, I think freaked him out more than he realized it would.emme:  Do you like the way you were portrayed on TV?CS:  I don't mind the way I was portrayed on TV. I definitely don't think that my full personality was captured, but some people who have known me for years don't understand my full personality. I can't really expect ABC to portray it thoroughly.Shteamer Makes a Toast with"]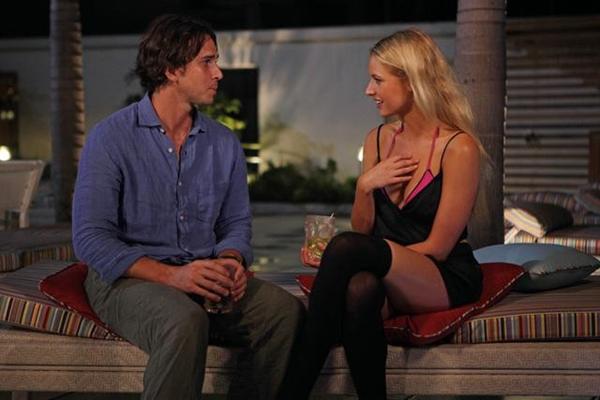 emme:  How did you know what to bring with you on the show?
CS:  Packing for the show was difficult. They basically just give you a list that says bring everything in 3 suitcases or less.  
I just brought clothes that I like from my closet. Packing was a fun part for me because I love having fun with fashion. I usually dress a little more daring but I toned it down for TV a bit. My most 'me' outfit was what I wore on the group date in Panama, black romper with thigh highs and purple shoes, but they barely showed it.
emme:  Do you keep in touch with Courtney?  What about the rest of the girls?
CS:  Yes, I keep in touch with Courtney and most of the girls; about 10 of us are very close. We talk daily, whether it be via text, phone, Facebook, or Twitter. I am so happy with the people I have been able to connect with because of this show. That has been by far what I am most happy about and the best part of the experience for me. There are some people I met from this show who have proven to be hugely influential in my life.
emme:  What part of Chicago are you from?  Where are you currently living?  
CS:  I am originally from Leawood, Kansas, a suburb of Kansas City, but I was living in Lakeview (downtown Chicago) for the three years before the show. Before I found out about the show, I had already made plans to move to California, so that is where I am now. I'm a bit nomadic.
emme:  Describe a typical day in the mansion and filming.
CS:  We were only in the mansion the first night, other than that we were in very nice hotels. If we didn't have a date that day, it would basically just be all of us hanging out together, laying out, talking, drinking wine, joking around, etc. That is why we all got so close, we had nothing else to do! No TV, no music, no books, just each other, and I wouldn't change a thing about it. The most exciting part of the day was either meal time or date card time! But we had a blast. Sometimes I wish I could go back. The environment really lent itself to great conversation.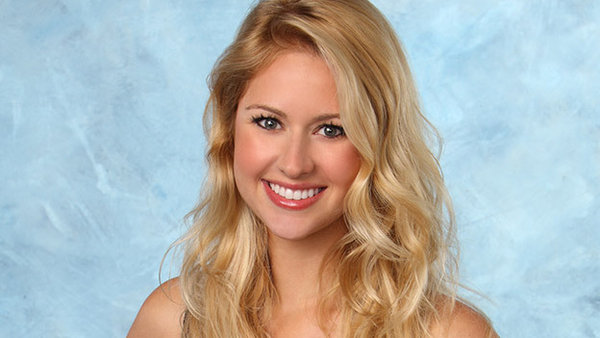 emme:  What are your plans for the future? Do you want to continue a career in entertainment?
CS:  I have never envisioned myself in entertainment so I don't think I will go that route. I think I will travel around trying to learn about myself and the world for another 5 years or so, and then maybe settle down and dedicate myself to raising a family some time after that. Who really knows when the world is your playground.